Y LIFT Facelift
Conveniently located to serve the areas of Fenton, Sterling, Livonia and San Diego, CA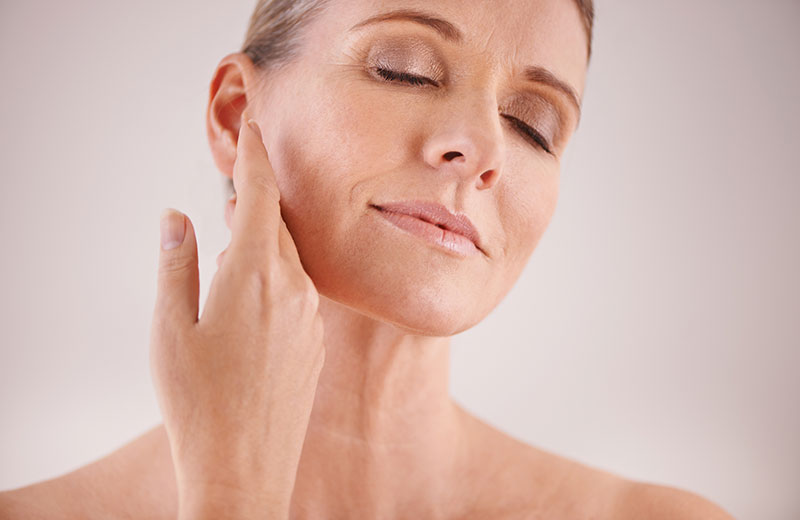 Are you losing your youthful glow? Do you look in the mirror each day and see a stranger with wrinkles, sagging skin, and dull features? You're not alone; however, fortunately, there is a fix! Say hello to the Y-LIFT®, the new way of turning back the clock and regaining your youthful appearance. Offering the ability to reinvigorate the skin, restore lost volume, and get rid of those irritating facial wrinkles, the Y LIFT® is the newest and most successful non-surgical facelift procedure to take years off your face and give you that youthful presence that all of us desire. Read on or contact us today for more information about this incredible procedure!
Even with a consistent healthy diet and an active lifestyle throughout the years, a youthful appearance will naturally begin to fade. For many people, this transition can be hard to accept, and the desire to regain a more youthful glow has always been common among both men and women who feel like they no longer recognize the face in the mirror.
The Y LIFT® procedure offers a new way to help turn back the hands of time and restore a refreshed appearance to features while ridding the face of unwanted wrinkles and sagging skin. This cosmetic procedure can take years off a patient's face while still looking completely natural. The Y LIFT® is given the name as the procedure works to restore the natural "Y" shape of a youthful face with high, wide forehead and eyes and a narrowing of the face toward the chin. Let's take a look at five benefits that Y LIFT® patients can enjoy.
About Y LIFT®
Non-invasive
Quick & Easy Procedure
No Anesthesia or Stiches
No Recovery Time Needed – Return to Your Normal Routine Immediately!
See Immediate Results
Little or No Pain
Little to No Side Effects
As many of us already know, the y-shape is the hallmark of a youthful shape, appearing wide at the top in the eye and cheekbone, and narrowing to a point at the chin. As we age, this y-shape begins to widen, causing your once beautiful and youthful facial structures to begin to look misshapen, wrinkled, and – sadly – old. Up until recently, the only remedy for this facial aging was to receive an invasive facelift that required surgery, unrealistic downtime, and – in some cases – temporary effects; fortunately, this is no longer the case. With the Y LIFT®, the Skin and Vein Center can turn back the clock and help you regain your youth almost instantaneously! Truly, if you want to get rid of wrinkles and shed years off your face, the Skin and Vein Center can help!
Before and After Photos
Treatment
This minimally invasive facial contouring procedure accentuates the cheekbones, defines the jawline, and lifts the upper neck with no anesthesia and no incisions. Using a specialized titanium instrument, your cosmetic surgeon will maneuver about under designated parts of the facial region to lift and contour previously depressing muscles, fat, and fascia underneath the skin. Naturally occurring hyaluronic acid is then added to hold the new position of the facial features. Finally, your surgeon "sculpts" the face to highlight your natural beauty.
Benefits
While other facial lifts are invasive, require surgery, and can often result in significant downtime, the Y LIFT® procedure is minimally-invasive and allows patients to resume most daily activities the same day, post-procedure. Other benefits of undergoing the Y LIFT® Non-surgical Facelift include:
Minimally Invasive
Unlike a standard facelift procedure, the Y LIFT® procedure is a non-surgical facelift performed with a very small titanium instrument which is gently maneuvered underneath the skin to help lift and contour the muscles. Once the muscles are lifted, hyaluronic acid helps hold them in place. Very small incisions are made, which make this procedure far less risky and painful than traditional face lifts.
Requires No General Anesthesia
Since the procedure is so minimally invasive, it is not necessary for the patient to be put under general anesthesia as is usually the case with a traditional facelift. With general anesthesia, patients are at a higher risk for complications and usually require a much longer downtime to heal.
Instant Results
After your Y LIFT facelift procedure, you'll be able to see an improvement almost immediately. You won't need to wait for weeks for significant swelling to go down and instead, you'll be able to notice how your features have been gently lifted and enhanced.
Natural, Beautiful Results
The Y LIFT facelift provides patients with very natural improvements that aren't overly obvious and don't look too forced. Our Y-LIFT® patients are generally quite pleased with the outcome of this cosmetic enhancement.
No Scars
This minimally invasive procedure is so gentle in comparison with other face lifts methods, and as such, no glaring scars are left behind. Lots of facelift patients feel unhappy with the scars that often come as part of the package when a traditional facelift is sought, but Y-LIFT® patients don't need to worry about scars giving away their secret. Contact the Skin & Vein Center today to see if this non-surgical facelift procedure is right for you!
Side Effects
Being minimally invasive, the Y LIFT® does not have many side effects to worry about. However, bruising, swelling, and allergic reactions are possible side effects – though very rare. The Y LIFT® is also not 100% permanent and should last one to two years.
With over 20 years of experience and success, Dr. Seiger offers a steady hand and only the best cosmetic procedures at the Skin and Vein Center. So, if you're looking to undergo the "Lunch Time" Y LIFT® Procedure, call today for your free consultation! Let us show what we can do to help turn back the clock with our non-surgical Y LIFT® at the Skin and Vein Center!
More Information
As we age, our bodies start changing in ways that we tend to find unappealing. Our hips grow wider, our hair turns gray or falls out altogether, and the face that we stare at every morning in the mirror becomes a stranger's face, sagging and melting into the shape of a person who appears to be way older than we actually are! Historically, we have had only two choices: get used to that stranger and realize it's only going to get worse from here, or spend thousands of dollars on facelift surgery that is painful, invasive, and could leave us looking like a constantly surprised cat!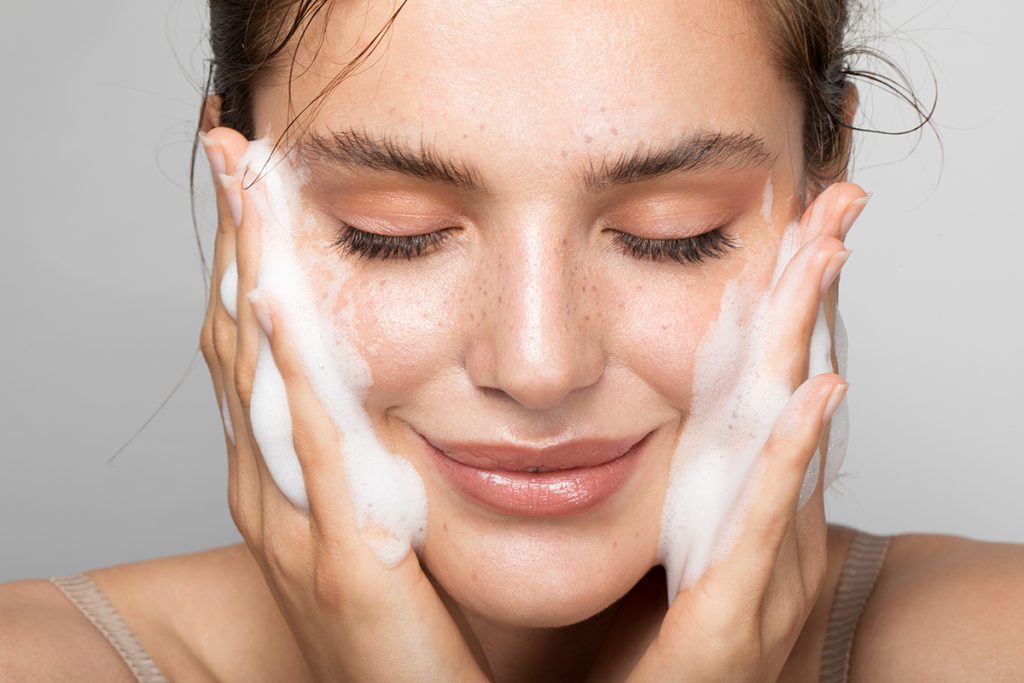 As neither of those options are particularly appealing, we are thrilled to discover a third option has entered the playing field – the Y LIFT® procedure! What is a Y lift and how is this, reputed to be a non-surgical and noninvasive procedure, promising to help restore that stranger in the mirror back to a younger version of the beautiful and vibrant people we have become, the Y LIFT® could be the answer we are all looking for. Below is a list of frequently asked questions and their answers that will help you determine if the Y LIFT® is the right choice for you as you enter your autumnal years
At the end of the day, you need to be happy with the face you look at in the mirror, and if you want fewer wrinkles and sagging with minimum downtime, Y LIFT® might just be the procedure that can make you smile. In today's culture, youth rules, and Y LIFT® can give you the appearance of looking up to 10 years younger. Is it worth a try? If you want to try it for yourself, schedule a consultation today!
FAQ
What is a Y LIFT®
A procedure that sculpts the areas of your face and neck that show the most obvious signs of aging (jawline, neck & cheekbones) using an instrument made out of titanium without anesthesia or incisions while injecting hyaluronic acid under the skin to ensure the changes that are made hold their position
is it safe?
Being minimally invasive and requiring no incisions, it is completely safe, but should only be done by physicians trained in the procedure, as allergic reactions are possible.
So there really isn't any surgery involved?
The entire procedure involves shaping and contouring with the titanium instrument and injecting fillers under the skin with no incisions or general anesthesia.
How long does it take to perform the procedure?
Done as an outpatient procedure, it only takes about 15 to 30 minutes to complete; the patient can take a long lunch and come back to work looking years younger.
How long is the recovery time?
here is no recovery time; you can resume normal life activities immediately upon completion of the Y LIFT® procedure.
is the Y LIFT® permanent? How long does it last?
No, the procedure lasts roughly 1-2 years. Touch-ups can be performed when needed.
How much does the Y LIFT® cost?
Prices range from $2000 and up to over $5000 determined by how much of the face will need injections.