Thermage
Conveniently located to serve the areas of Fenton, Sterling, Livonia and San Diego, CA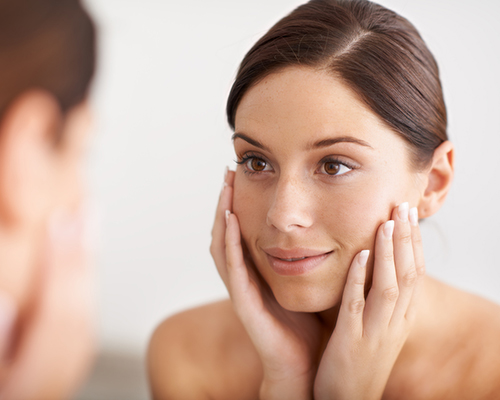 Sagging, drooping skin can be hard to accept, as eyes begin to look more tired, and lines along the mouth and nose add years to the face. Many people seek solutions for turning back the clock when it comes to their appearance, and cosmetic procedures are on the rise for creating a more youthful look. At the Skin and Vein Center, Dr. Seiger offers a procedure called Thermage® to treat sagging, tired skin.Using non-invasive techniques in radiofrequency therapy, facial Thermage® helps patients achieve greater definition in the face, eyes and multiple areas of the body.
Before and After Photos
Treatment
EYES: Thermage® can smooth out fine lines and hooding around the eyes, treating both the lower and upper eyelids to give your skin a well-rested look.
FACE: Thermage® tightens sagging skin, loose jowls, wrinkles, and eliminates lines.
BODY: Thermage® can also be used as a method for treating the skin on the body, smoothing skin that has started to sag or has become uneven, as well as an evening out dimples and bulges.
About Thermage®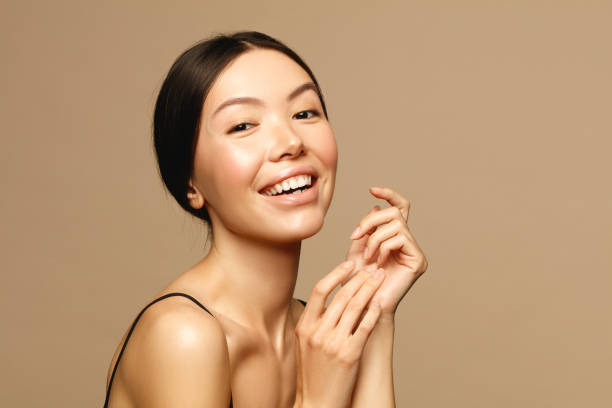 A non-surgical procedure called Thermage® is used to treat sagging skin around the jawline, eyelids, backs of the hands, and even the neck and chest. Using a combination of radiofrequency energy and heat to penetrate through layers of the skin and promote new collagen growth at the source, before and after Thermage® results are often impressive.
We utilize the latest Thermage® CPT technology which uses a vibrating tip to heat and cool with each pulse of radiofrequency. This allows for greater patient comfort during treatment.
Thermage® utilizes radiofrequency energy which heats the targeted areas, remodeling the skin's collagen as it penetrates deep into the skin's tissue. As the treatment winds down, the vibration ceases and final delivery of cryogen is given to cool down the outermost layers of skin (known as the epidermis).
Gentle heating tightens the collagen beneath the skin that is already in place while simultaneously producing new collagen. This new collagen production alleviates wrinkles, lifts cheeks, fills out drooping brows and creates an overall tightening of the skin.
A Thermage® treatment typically lasts about 45 minutes for regions around the eyes. For larger area treatments, sessions can last about an hour and a half. Results can often be seen on the same day with continued results occurring for up to six months after as your body's collagen regenerates.
Patients can expect to experience a heating sensation each time Thermage® is applied to the skin. As the Thermage® device heats the skin, a dual cooling spray is applied directly after the heat application to keep the patient as comfortable as possible. Treatment sessions take around one to two hours, though it depends on the size of the area being treated.
Most patients undergoing Thermage® treatment have no recovery time or follow-up care, though their skin may be slightly red afterward. Thermage® treatment should not interfere with regular activities.
Results
Results with Thermage® will vary depending on the patient and their present skin condition, age, and number of sessions. The results typically last for at least two years with many people enjoying the benefits from Thermage® for even longer!
Thermage® doesn't require patients to take any downtime to heal as they are able to return to their day to day activities directly following treatment. Some redness is typical after a Thermage® treatment, but it usually disappears within a few hours. Some patients may experience slight swelling that will disappear within a couple of days.
Contact
Contact our office today to set up a FREE consultation with one of the dedicated medical professionals on our team and begin discussing treatment options like Thermage® today!
FAQ
What is Thermage®?
Thermage® is a safe, non-invasive method to tighten, contour, and rejuvenate facial skin to restore a youthful appearance.
Who is a good candidate for Thermage®?
Thermage® is a good option for all skin types and colors, so it is optimal for anyone who wants to eliminate sagging skin and wrinkles.
What is the Thermage® procedure?
The procedure uses the ThermaCool® handheld device, which briefly touches the skin to deliver Capacitive Radiofrequency (CRF) energy deep below the skin. This heating action will cause the skin and underlying tissue to tighten immediately. New collagen production will be stimulated to further tighten the skin over the next few months.
What kind of anesthesia is used during Thermage®?
Thermage® usually does not require any anesthetic.
How can I prepare for Thermage®?
There are no special preparations required for Thermage®.
What can I expect during Thermage®?
Your skin's surface will be cooled prior to the procedure for comfort. You will feel a short, deep heating sensation as the CRF energy is delivered.
What can I expect post-procedure?
You should see immediate, subtle results, with additional effects occurring over the next few months.
What is the recovery time for Thermage®?
There is little to no downtime associated with Thermage® treatment.
What are the risks associated with Thermage®?
Although rare, risks include redness, swelling, and blisters, which generally disappear within a few days or weeks.
What is the cost for Thermage®?
The cost of Thermage® will be discussed at the time of the pre-operative visit.