Mini Facelift
Conveniently located to serve the areas of Fenton, Sterling, Livonia and San Diego, CA
Are you considering a facelift? Do you want to take back the power of feeling attractive and getting noticed by strangers once more? The good news is that there are several types of cosmetic facelifts available, each having its own pros and cons.
The mini facelift is a popular, less invasive, and more cost-effective option for facial rejuvenation than a traditional full facelift. For patients that want a firmer, younger-looking appearance, but aren't willing to spend more for a longer surgery and recovery, a mini facelift is an effective alternative! This fast procedure can reduce sagging, wrinkles, and fine lines (rhytides).
Although the aging process occurs gradually, patients can find that the signs of aging have seemingly snuck up on them. If you've found yourself pulling your facial skin upwards in the mirror, or that your reflection looks more like your mother than you'd like, it might be time to treat yourself to a refresh!
Dr. Eric Seiger developed the HourLift to help patients attain a rejuvenated appearance that's natural-looking and affordable.
The HourLift is a specialized mini facelift that lets patients avoid the extensive incisions required in standard facelift procedures. What's more, the mini facelift is performed in-office while you're under local anesthesia. This translates to a faster procedure, less stress on your body, and a simplified recovery.
At Detroit's Skin and Vein Center, premier dermatological surgeon and cosmetic facelift expert Dr. Seiger will work with you to choose the right mini facelift for your needs. Book a personal consultation to discuss your treatment options by calling (800) 400-8346, or by filling out this form.
Before and After Photos
Types of Facelifts
Liquid Facelift – This type of facelift happens with the use of fillers. The fillers boost volume in areas that are sagging including like the cheeks, jawlines, and other areas of the face. The bonus of liquid fillers is that the results happen instantly, and fine lines and wrinkles become less visible. The downside is that the procedure has to be repeated every few months. Fillers, or liquid facelifts, are furthermore affordable compared to a number of other procedures, however, considering the reoccurring nature of maintaining the results, it all adds up.
The Mini Facelift Procedure – This is a new and popular alternative to traditional facelifts or plastic surgery. The procedure takes less than two hours and only tiny incisions are made around the ear and hairline. All it takes is a look at the mini facelifts before and after photos to see how amazing they can be! Results happen instantly – Other advantages of this option include less downtime and discomfort. In a cost-by-cost comparison, these are priced on average below $3,000, compared to upwards of $10,000 with plastic surgery. The main downside of the mini facelift is that it only lasts for 5-10 years.
Plastic Surgery – This is an invasive and full facelift, requiring more incisions and subsequently more recovery time. The benefit is that the results are longer lasting. Another downside is the cost, time commitment, and risks of having invasive surgery.
Facial Aging
Aging brings a steady decline in our skin's quality. As it's a part of our body that's always on display, the face reveals signs of our age that are difficult to disguise. Makeup and contouring can only achieve so much, because the real issue is the way that skin, bone, and other tissues degrade over time. Areas like the cheeks and jowls may sag, we may notice subtle changes in facial shape, and there may simply be areas that lack their former youthful vitality.
For those who suddenly don't recognize their reflection, and are wondering "What happened?" the effects of aging can be disconcerting. An expertly performed mini facelift procedure can smooth out signs of aging, and leave you looking and feeling refreshed and reinvigorated. What's more, Dr. Seiger has developed the HourLift family of mini facelifts for effective results in an affordable price range.
How Does the Face Change With Age?
All faces change with age. These changes occur due to a combination of factors, including:
Loss of skin elasticity
Dermal thinning
Poor skin tone and texture
Soft tissue deflation
Ligament loosening (laxity)
Facial bone resorption (1)(2)
About Facelifts
The facelift, or rhytidectomy, has been a hugely popular cosmetic procedure for many years. The striking changes in the face that the surgery brings help thousands of men and women achieve the aesthetic results they want. Because of the ongoing demand, the facelift has undergone more technical advances than any other cosmetic surgery. A greater understanding of facial anatomy and the aging process has led to surgeons making marked improvements in surgical techniques worldwide.(3)
Which Anesthesia, and Why Does it Matter?
Surgeons perform most invasive facial surgeries, particularly standard facelifts, on patients who are under general anesthesia. Although it has been used for many years, general anesthesia is considered by many surgeons to be a significant risk worth avoiding. Problems and serious complications from general anesthesia during the procedure can include:
Difficult intubation
Respiratory depression (slow, labored breathing)
Obstructive sleep apnea
Abnormal reaction to the anesthesia
Heart attack (4)
Side-effects following general anesthesia can include:
Nausea
Sore Throat
Difficulty Swallowing
Fever
Low blood pressure
Sleep disturbance (5)
Even though patients don't feel pain while under general anesthesia, the body and brain are aware of what's happening. This increased neuron activity can lead to nerve hypersensitivity and increased pain following your procedure. With local anesthesia, this does not happen! The nerves are not hypersensitized, so recovery is more comfortable. It also means you'll be nausea-free after your surgery!
Benefits of a Mini Facelift
There are many benefits to undergoing an HourLift mini facelift procedure. These include:
Costs less than any other facelift procedure in the country
Performed in-office, under local anesthesia
Shorter surgical procedure with fewer incisions
Patients can look at least 10 years younger in just an hour
Natural-looking results that can last up to 10 years
Faster and more comfortable recovery – in fact, 85% of patients don't have bruising after surgery
Less likelihood of complications
High patient satisfaction
A traditional facelift is undoubtedly a great way to achieve a younger-looking face. However, the intricate nature of the surgery poses certain risks, particularly to the underlying network of facial nerves and their relationship to the facial muscles. With a mini facelift, patients can achieve results faster and more safely in the hands of an experienced surgeon. As a member of the American Academy of Cosmetic Surgery, American Academy of Dermatology, and the International Society of Dermatology, you're in exceptional hands with Dr. Seiger.
Finding the Best Solution
Facial changes due to aging occur at a different speed for everyone. They can even be accelerated by smoking and exposure to UV radiation. And in certain cases, changes in our facial appearance may even affect other people's perceptions of us. If our jowls droop, or our cheeks sag, we may look tired or overworked, even though we don't feel that way on the inside. Knowing that there are surgical choices well within your reach is reassuring, especially with the development of a new kind of mini facelift; the HourLift.
Surgical Facial Rejuvenation Options
Traditional Facelifts
Traditional facelifts, such as the deep plane facelift, are the most involved facial rejuvenation surgery because the surgeon is adjusting the very deepest level of facial tissue. This kind of facelift makes significant changes to the facial anatomy while you are under general anesthesia. But although an incredibly effective treatment, it can be extremely costly. The average cost of a deep plane facelift can be upwards of $20,000, which is unattainable for many.
Mini Facelift
Dr. Seiger's HourLift is a mini facelift that puts cosmetic surgery in many patients' reach. He estimates he has performed over 6,000 of these procedures since he first started offering the service over a decade ago! The mini facelift is a faster, more accessible facial rejuvenation procedure. It's not as involved as a deep plane facelift, but it's a cost-effective way for patients to smooth facial wrinkles and lines.
HourLift Plus Facelift
The HourLift Plus is a mini facelift with a difference! Pioneered by Dr. Seiger, this procedure is a way for more patients to receive the surgery they need to help them look and feel their best. Although he has performed them for over a decade, they are now becoming even more popular. It's affordable, it's fast, and it's an effective way to smooth wrinkles on the face and neck. By redefining and tightening the skin around the jawline and neck, patients can achieve a more streamlined silhouette, and rid themselves of sagging neck skin and poor chin definition.
Hour Lift Ultimate Facelift
The HourLift Ultimate is the affordable mini facelift with some amazing bonuses! It combines the HourLift, Neck Lift, and natural fillers to restore lost facial volume. Dr. Seiger's specialized filler injection technique is designed for optimal results. For a more youthful, plump face in all the right places, and smoothed lines and wrinkles, the HourLift Ultimate is the ideal choice!
Candidates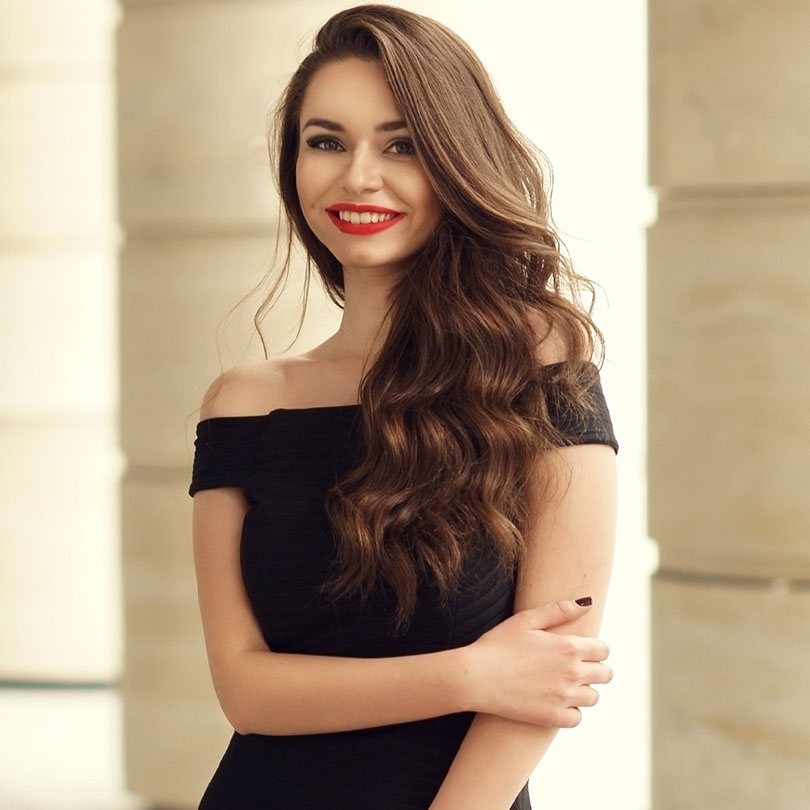 The mini facelift is a great fit for people looking for more permanent solutions to signs of aging in this area, without the sky-high price tag. Candidates for a mini facelift should first be clear that that is the right surgery for them. Unlike most fillers and thread lift results, facial rejuvenation surgery is permanent. So, patients should be well-informed about the risks, recovery, and aesthetic rewards. Generally, patients who opt for mini facelifts are over 40, however, the procedure is available to all who fit the necessary criteria.
A mini facelift is still an invasive surgery, so it may not be a good option for some people. The HourLift is not recommended for the following patients:
Poor overall health
Active smokers
Vascular disease
Poorly controlled hypertension
Blood clotting disorders
Unrealistic expectations
Personal Consultation
Book a personal consultation with leading dermatologist and facial aging professional Dr. Eric Seiger. Unlike other plastic surgeons, Dr. Seiger personally meets with each patient during consultations. We welcome you to visit our Fenton, Sterling Heights, or Livonia locations to discuss your treatment in more detail. You should be prepared to give details about your medical history. Dr. Seiger will also examine your facial skin quality and elasticity. Please fill out an online form to get in touch, or call (800) 400-8346 to secure an appointment.
Dr. Seiger's talents are celebrated in the news! See him in action in the media, and read his glowing reviews on the Skin & Vein Center website.
Mini Facelift Procedure
Every mini facelift treatment plan matches the patient's needs and goals. Dr. Seiger will explain the details of your treatment in great detail at your personal consultation. Before the procedure itself, we will ask you to prepare by following our preoperative guidance carefully. On the day of your surgery, Dr. Seiger will mark the incision points carefully on your face. After you've been administed local anesthesia and a sedative and it takes effect, he will begin the surgery. Small incisions are placed around the ears to allow him access to the underlying tissues. By manipulating the superficial musculoaponeurotic system (SMAS); the complex system of muscles that move the face. He will then use specialized incisions and sutures to manipulate the facial skin and tissues until he achieves the desired aesthetic appearance.
If you are undergoing an HourLift Plus, Dr. Seiger will turn his attention to reducing sagging in the neck, as well as the rest of the face. If you choose the HourLift Ultimate facelift, he will include face and neck lifting, as well as strategic injections of dermal fillers to accentuate and complement your final results.
Cost of a Mini Facelift in Detroit, MI
Dr. Seiger's mini facelift, the HourLift, is the most affordable facelift procedure available in the US, with prices starting at just $2,900! For an individualized treatment plan and a way to help you attain your facial rejuvenation goals, please call your nearest location directly at one of the numbers below, or call (800) 400-8346 for further assistance.
Fenton, MI: (810) 629-9200
Sterling Heights, MI: (586) 314-1400
Livonia, MI: (734) 762-0798
Not from the Detroit area? Check our website for essential travel information. To find out more about the other services at Skin & Vein Center, read our blog.
References