Hair Restoration
Conveniently located to serve the areas of Fenton, Sterling, Livonia and San Diego, CA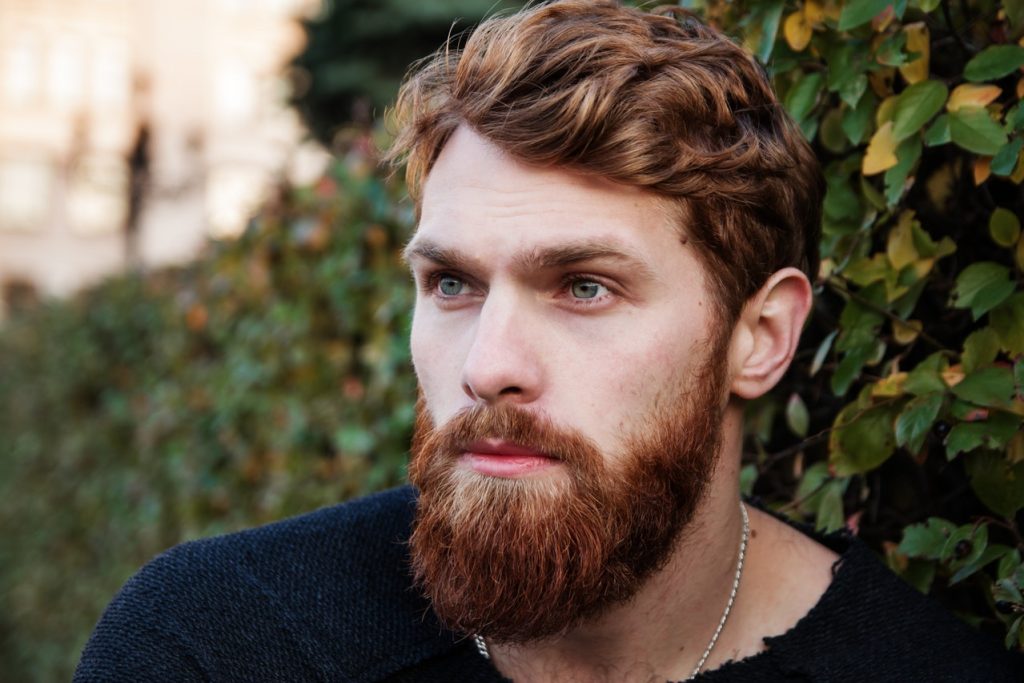 Hair loss, technically known as alopecia, can occur in both men and women, and is often a cause of embarrassment or social discomfort. Hair is considered an important part of most people's overall self-image. Women often consider their hair a sign of femininity and attractiveness; while men associate it with vigor and youth
Men and women alike are often concerned with hair loss or thinning. Because of advances in technology, patients who were once refused transplants due to extensive hair loss are now good candidates for current transplant procedures, just one of the incredible advancements that have been made in cosmetic procedures. Our Michigan hair transplant doctors will discuss your medical history and examine the extent of hair loss. During this consultation, a determination will be made about the number of expected transplant sessions.
A full head of hair is often associated with good health, youth, and attractiveness, which is why hair loss is such a disappointment for those who begin to lose their hair due to age or genetics. Hair restoration methods have been popular for many decades, but only in recent years has hair restoration been able to provide such natural, long-lasting results (as can be seen from our incredible hair transplant before and after photos).
Though hair restoration patients are typically men, there are plenty of women who are struggling with hair loss and hair thinning who take advantage of these modern methods for restoring what they've lost. If you're experiencing hair loss, Dr. Seiger at the Skin and Vein Center can help you recover your natural look. Read on to see some of our incredible Before and After hair restoration photos today!
Shedding, Thinning, and Balding
There are few things that affect millions of people's self-confidence each year more than hair shedding, thinning, and balding; a development that affects both men and women as they age or due to other health factors that cause patients to see a loss that they did not anticipate. Hair transplants have been probably the most popular baldness cure in terms of long-term hair restoration treatments, though the initial hair transplant procedures produced results that are nothing like what our Michigan hair restoration specialists are able to perform today.
Natural hair restoration procedures have come a long way in recent years with new advancements making it possible for many patients who were once not candidates for a successful hair transplant to enjoy growth in areas of heavy hair shedding, thinning, or balding.
Male Hair Loss
The majority of hair loss in men is due to androgenic alopecia or male pattern hair loss. The cause of this hair loss is the increase in dihydrotestosterone or DHT, as well as a genetic predisposition.
DHT causes hair follicles to shrink and effectively deteriorate, which in turn cause the hair to become thinner and more fragile. The follicle will eventually go dormant and cease producing hair.
Hair loss in men can be treated using Propecia, which is an oral medication. Propecia works by blocking the formation of dihydrotestosterone. By restricting the levels of DHT, it is possible for the follicles to produce hair. Often Propecia is used in combination with hair transplantation.
Female Hair Loss
Women's hair loss usually occurs from a combination of genetics, hormones, and age, which causes the hair shafts to become thinner over time. Women can also experience temporary hair loss due to illness, medications, or infection.
Androgenetic alopecia is the most common type of hair loss in women, and is seen as a gradual reduction in the overall volume of the hair. A concentrated thinning of the hair at the crown is also quite common.
Hair loss treatments for women include Rogaine, an oral medication; and hair transplantation to transfer hair follicles from a denser area to the thinning area.
Traditional Hair Transplants
The traditional hair transplant procedure begins with the careful removal of a "donor strip" of hair, usually from the back of the patient's own head, and then grafts this new strip into the area where hair growth has slowed significantly or stopped altogether. This time-consuming process allows the surgeon to only transplant around 600 follicular unit grafts per day, but more advanced techniques including the "Follicular Unit Extraction" method (FUE) allow for a much faster and much less invasive process.
Modern Day Techniques for Hair Restoration and Transplants
With the FUE procedure, the follicular unit is easily separated from surrounding tissues and taken out using very small forceps. Small holes are left where the follicular unit was taken out, but they heal within a matter of days and are undetectable once the patient's hair grows over the area. The healing time with the FUE procedure is much quicker than with the donor strip extraction procedure which has been used so much in the past.
Other advancements such as the use of trichophytic closure techniques in which the linear scar that is left behind once strips are taken out, is now made nearly undetectable. These types of advancements are often used in celebrity hair restoration methods and hair restoration treatments for patients who were initially concerned about their hair transplants being obvious to others.
Modern hair replacement in Michigan procedures are performed with a local anesthetic and cause little to no pain to the patient though there is some mild discomfort once the anesthesia has worn off. Patients are usually able to return to their normal activities within a day or two. Best of all, as you can see from celebrity hair restoration procedures, they are much more effective than ever before!
Procedure
One of the most common hair restoration methods includes the hair transplant in which a local anesthetic is injected into the scalp where strips will be carefully taken out with a scalpel. The strips are then divided up into hundreds of tiny grafts which contain no more than one to a few hairs each. These grafts will then be carefully prepared for transplant into areas of the scalp that have no hair growth.
The hair restoration in Michigan procedure involves taking mini (four to seven hairs) or micro (one to three hairs) grafts from areas of the head with healthy hair and then placing them into the bald area. Because hair is taken from areas that are genetically programmed to grow for a lifetime, the grafts will produce a very sought out solution.
The number of required sessions will vary from patient to patient, depending on the extent of the hair loss. Approximately 100 to 1,200 grafts can be transplanted during a session, which can last up to three hours to complete. Once the hair has been transplanted, it must "rest". It will shed after about four weeks, with new growth appearing approximately 12 weeks later. If additional sessions are needed, patients are usually scheduled for a second session in three months.
The procedure is usually painless and is done under a local anesthetic. Mild discomfort may be experienced after the procedure as the anesthetic wears off, which is remedied with a mild analgesic. Patients can typically return to their normal routines within 24 hours.
The time required to perform the hair transplant will depend upon how dramatic the hair loss is per patient. Patients of hair transplant surgery should expect to be very tender in their scalp following this procedure and will have to take pain medications for several days. Usually, a patient is able to return to work and normal life within two to five days after their surgery
As with any surgical procedure, there are risks involved. However, complications with this procedure are rare and can be avoided by following pre and post-operative instructions. Some complications that can occur include:
Bleeding, which is easily controlled by pressure
Infection and swelling, which is treated with medication
Temporary numbness, which will usually end within three to six months.
After about three weeks following surgery, the transplanted hair will begin to fall out but regrowth of new hair will begin within a few months afterward. Within half a year, most patients will enjoy 60% of the new hair growth that they can expect overall.
Before and after hair restoration pictures reveal just how dramatic the results of hair restoration efforts can be. Many before pictures showcase patients who have next to no hair left, with the after pictures showing a significant improvement.
If you're looking for hair restoration procedures in Michigan, such as PRP therapy, our Michigan hair transplant doctors have you covered. Just let Skin and Vein help you with your Michigan hair restoration, cosmetic, and dermatology procedures. Contact us for more information
FAQ
What is hair restoration?
Hair restoration/hair replacement in Michigan can replace lost hair creating a fuller head of hair.
Who is a good candidate for hair restoration?
Anyone who is looking to restore thinning or balding hair is a good candidate.
What is the hair restoration procedure
The procedure of hair replacement in Michigan involves taking mini or micro grafts from the area of the head with healthy hair and then placing them into the bald area.
What kind of anesthesia is used during the procedure
A local anesthetic is used during the procedure.
How can I prepare for hair restoration
There are no special preparations for hair restoration.
What can I expect during procedure?
You will be under local anesthesia and mini or micro grafts will be taken from areas of the head with healthy hair and then placed into the bald area.
What is the recovery time for hair restoration?
There is little to no downtime or recovery after the hair restoration procedure. However, strenuous activity should be avoided for about one week.
What are the risks associated with hair restoration?
While complications are rare, some complications can occur including bleeding, infection and swelling, and temporary numbness.
What is the cost of hair restoration?
The cost for hair restoration will be discussed at the time of the pre-operative visit.