Chemical Peels
Conveniently located to serve the areas of Fenton, Sterling, Livonia and San Diego, CA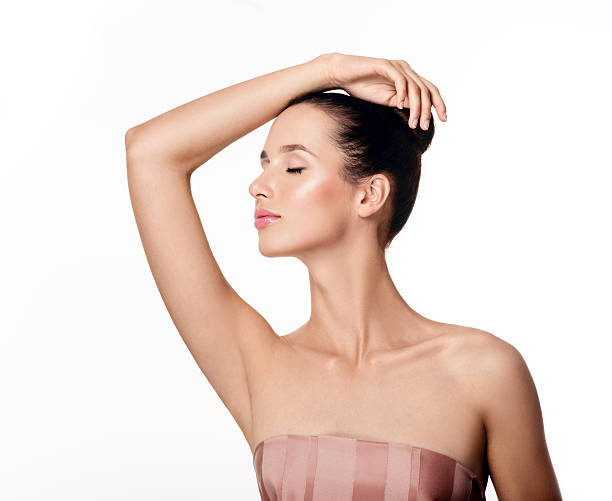 As we age, the rejuvenation process of skin cells slows. A chemical peel from the Skin and Vein Center can make the skin appear tighter and less wrinkled, revealing a more youthful appearance.
A chemical peel is one of the most versatile ways to transform dull, sun-damaged, textured, or blemished skin. Used as a standalone treatment, or in conjunction with others, a chemical peel can give you dramatic results in a single session. In a matter of minutes, a custom peel can also reduce signs of aging, minimize scars, and even your skin tone. What's more, you can choose the peel that will benefit you most!
The rejuvenation process of skin cells slows and collagen levels drop as we age. A chemical peel from Skin and Vein Center can make skin appear tighter and less wrinkled, revealing a smoother, more youthful appearance. With superficial, medium, and deep peels available, you're bound to find one that can improve your skin's health.
Get resurfaced, refreshed skin with a chemical peel at Skin and Vein Center! Book a personal consultation to discuss chemical peels by calling your nearest location, or by filling out this simple online form.
Before and After Photos
About Chemical Peels
Revitalizing chemical peel procedures have benefited patients for more than a century. In fact, the first chemical peel was conducted as far back as 1871! (1) By removing dead skin cells and stimulating the production of new ones, a chemical peel can provide a fresh, glowing complexion.
The Science of Chemical Peels
The scientific name for chemical peeling is chemexfoliation, which destroys the superficial layers of the skin with a chemical agent. The most superficial peels do not penetrate past the most superficial layer of skin, the epidermis, removing debris on the skin's surface that can cause dullness.
Comparatively, deeper peels are for dramatic skin remodeling. These peels are designed to penetrate right down to the dermis for a full-scale rejuvenation of the treatment area. Once the controlled damage to the upper layers of the skin has taken place, the body produces special healing cells that work to remodel it. This reveals a fresh, smooth, beautiful complexion!
Reasons to Get a Chemical Peel
Wrinkles and Lines
Sun Damage
Dullness
Active Acne
Redness
Textured Skin
Hyperpigmentation
Light Freckling
Acne Scars
Discoloration
Types of Chemical Peel
Vitamin C Peel
Vitamin C is a potent antioxidant, so it's perfect for peeling! It's a shield that protects skin from damaging free radicals and is also a known collagen stimulator. Vitamin C is already present in the skin, but if a person is vitamin C-deficient, wound healing and subcutaneous skin health can suffer. (2) A Vitamin C peel delivers this vital nutrient straight into the skin, deeply cleanses pores, and lightly peels the topmost layer.
VI Peel
The VI Peel by Vitality Institute is a medium-depth peel that contains a combination of skin-improving ingredients, including the following.
Trichloroacetic Acid (TCA)
Salicylic Acid
Phenol
Vitamin C
Tretinoin
A VI peel is ideal for discolored, blemished, and scarred skin. TCA is known for its ability to improve the effects of sun damage, while salicylic acid, phenol, and tretinoin are all effective ways to reduce acne and acne scarring.
TCA Peel
TCA is one of the most popular peeling agents. It's renowned for being an effective way to curb the effects of photoaging, and is usually used superficially to treat mild signs of aging and improve skin texture. Testing shows that TCA improves the quality of elasticity in skin, and promotes the production of new collagen. (3)
Perfect 10 Peel
The Perfect 10 peel uses all-trans-retinal, a natural, vitamin A-derived retinoid and a unique acid blend. Retinoids increase collagen production and stimulate blood vessel formation, making them a great fit for chemical peeling. Depending on your skin type, you can choose one of the following.
Universal Peel: Suitable for all skin types (Fitzpatrick I-VI)
Intermediate Peel: Sensitive to normal skin and Fitzpatrick I, II, and III
Advanced Peel: More tolerant skin in Fitzpatrick I, II, and III skin types
MicroLaserPeel
A MicroLaserPeel is a minimally-invasive partial-to-full skin peel that is performed with topical anesthetic. It treats mild-to-deep wrinkles, smoothing out skin texture, and improving the appearance of photoaging. It uses an erbium laser to rejuvenate facial skin, and can also be used on the neck, hands, and chest. MicroLaser Peels are great for evening out skin texture and tone, and although this peel is deeper, downtime is minimal. 
Benefits of Chemical Peels
Short, in-office procedure
Little preparation required
Highly customizable
Options for every skin type
Cost-effective anti-aging treatment
Use for everyday maintenance or deep resurfacing
Less downtime compared to other treatments
Personal Consultation
Come in for a consultation to find the right peel for your skin concerns. We'll ask you to tell us if you've had any adverse reactions to skin treatments in the past, and if you have any conditions that could affect your results. After a thorough examination of your skin's texture, tone, and elasticity, we'll note the areas that may have sun damage, blemishes, and scarring. Please tell us what you would like to achieve with your chemical peel. And once we have all the information we need, we'll create a treatment plan just for you!
What to Know Before You Choose a Chemical Peel
There's a chemical peel for virtually everyone! However, their suitability is often dependent on your skin's sensitivity and melanin levels. Darker skin or more sensitive skin may restrict your peel choices, but it won't exclude you from treatment! A lighter peel, or an alternative procedure may be more suitable for your skin, so please ask us for our recommendations. 
Additionally, you may not be able to get a chemical peel in the following situations.
If you are allergic to any of the ingredients in the peel
If you have psoriasis or another skin condition that could limit a peel's effectiveness
If you have had a recent facial surgery, or surgery close to the area of treatment
If you have had exposure to radiation, such as ongoing radiation therapy
If you have a history of keloid or abnormal scarring following skin trauma
If you take photosensitizing medications (for example, tretinoin for acne)
If you have an infection or active herpes simplex (cold sores) in the treatment area
If you are pregnant or breastfeeding
Read the Skin & Vein Center blog for more skin treatments and skin care advice.
Chemical Peel Procedure
Every chemical peel is tailored to the patient's preferences. If you have a specific concern, such as acne scars or deeper wrinkles, our knowledgeable staff will suggest the most effective peel for your needs. We apply your custom chemical solution to the treatment area, which is usually the entire surface of the face. These chemical solutions will immediately start peeling the dead skin from the outer layers of the treatment area. Subsequent peeling will continue in the hours and days that follow. 
You can expect to feel a warm or hot sensation, as the peeling agent is applied. And, depending on the peel, there may be some temporary stinging. Due to the varying strengths of chemical peels, it is important to follow all aftercare directions to encourage healing and reduce any risk of complications.
Recovery
After the treatment, your skin will feel different. You may experience some redness and scaling with lighter peels. With medium and deep peels, more of the skin is affected, so blistering and swelling are short-term possibilities. Over time, blistering will crust, turn dark brown, and fall off to reveal the baby-soft skin underneath.
With more intense peels, you can expect peeling to last for five to eight days. Many people comment that the pinkish appearance of their skin resembles a sunburn. The temporary side effects of your chemical peel can be easily managed with topical healing creams. We'll be happy to recommend the best products for your skin type to support the most effective healing!
Preserving Your Results
With a chemical peel, you can start afresh, but there are a few rules to follow after your treatment is completed. Immediately after your peel and in the weeks that follow, you should avoid sun exposure as much as possible. If UV exposure is unavoidable, apply a sunblock with SPF 15 or higher whenever you go outside. Also, it is not uncommon to experience temporary breakouts because the chemical agents are generating new cells and your skin is adjusting and healing. Be sure to use gentle, skin-calming products that are not too harsh for your skin at this time. Remember that your skin is very sensitive, so you should take good care of it, and you will soon see the rewards of your great aftercare regimen!
Corresponding & Complementary Procedures
HydraFacial
If your skin has become dry and dull with the changing temperatures, it has lost the vital moisture it needs to stay healthy and bright. With a luxurious HydraFacial, you can remove dead skin cells and rehydrate your skin with specially-prepared serums. Its patented Vortex-Fusion technology gently suctions away impurities, and delivers vital nutrients, ensuring a youthful, glowing complexion.
Microdermabrasion
Microdermabrasion uses tiny crystals to resurface the skin at the microscopic level. It's a great way to maintain your skin for a softer texture, and a refreshed feel, however, it can also be used to reduce the appearance of scars and patches of uneven pigmentation. Many people choose microdermabrasion because it's fast, effective, and does not require any anesthetic or downtime.
Microneedling
Microneedling uses small needles to create controlled micro-injuries in the skin. When it heals, skin tightens and smooths, so it's a very effective way to diminish fine lines and wrinkles. As it can remodel the skin through the healing process, it's also an effective way to counter acne scars.
Laser Skin Resurfacing
Our Active FX CO2 laser system is a customizable platform to help you rejuvenate your skin. Laser skin resurfacing can transform dull, blemished skin for a newly revitalized look and feel. It's also very effective as an anti-aging treatment. Reduce wrinkles and line and replenish lost collagen with a laser peel at Skin & Vein Center.
Cost of a Chemical Peel in Detroit, MI
The cost of a chemical peel depends on the custom treatment you choose. Come in for a personal skin consultation to find out which peel is the best fit for your skin. Call your nearest office or get in touch with us online to find the perfect peel to brighten and rejuvenate your skin!
Fenton, MI: (810) 629-9200
Sterling Heights, MI: (586) 314-1400
Livonia, MI: (734) 762-0798
FAQ
How do chemical peels work?
Chemical peels remove the outermost layers of skin at varying depths to remove impurities and blemishes, and improve texture and signs of aging. After the skin peels, the skin below is smoother, brighter, and younger-looking.
Do I need anesthesia for a chemical peel?
Anesthesia is only used in deeper peels. Most peels require no numbing or anesthesia at all.
How long is recovery after a chemical peel?
Recovery varies according to the depth of the peel and how your body responds to treatment. Generally, lighter peels require little-to-no downtime, and deeper peels require greater aftercare and a few days to weeks of recovery.
References
Samargandy, S., & Raggio, B. S. (2020). Skin Resurfacing Chemical Peels. PubMed; StatPearls Publishing. https://www.ncbi.nlm.nih.gov/books/NBK547752/ 
Pullar, J. M., Carr, A. C., & Vissers, M. C. M. (2017). The Roles of Vitamin C in Skin Health. Nutrients, 9(8), 866. https://doi.org/10.3390/nu9080866 
S. Sitohang, I. B., Legiawati, L., Suseno, L. S., & Safira, F. D. (2021). Trichloroacetic Acid Peeling for Treating Photoaging: A Systematic Review. Dermatology Research and Practice, 2021, e3085670. https://doi.org/10.1155/2021/3085670