Mini Neck Lift
Conveniently located to serve the areas of Fenton, Sterling, Livonia and San Diego, CA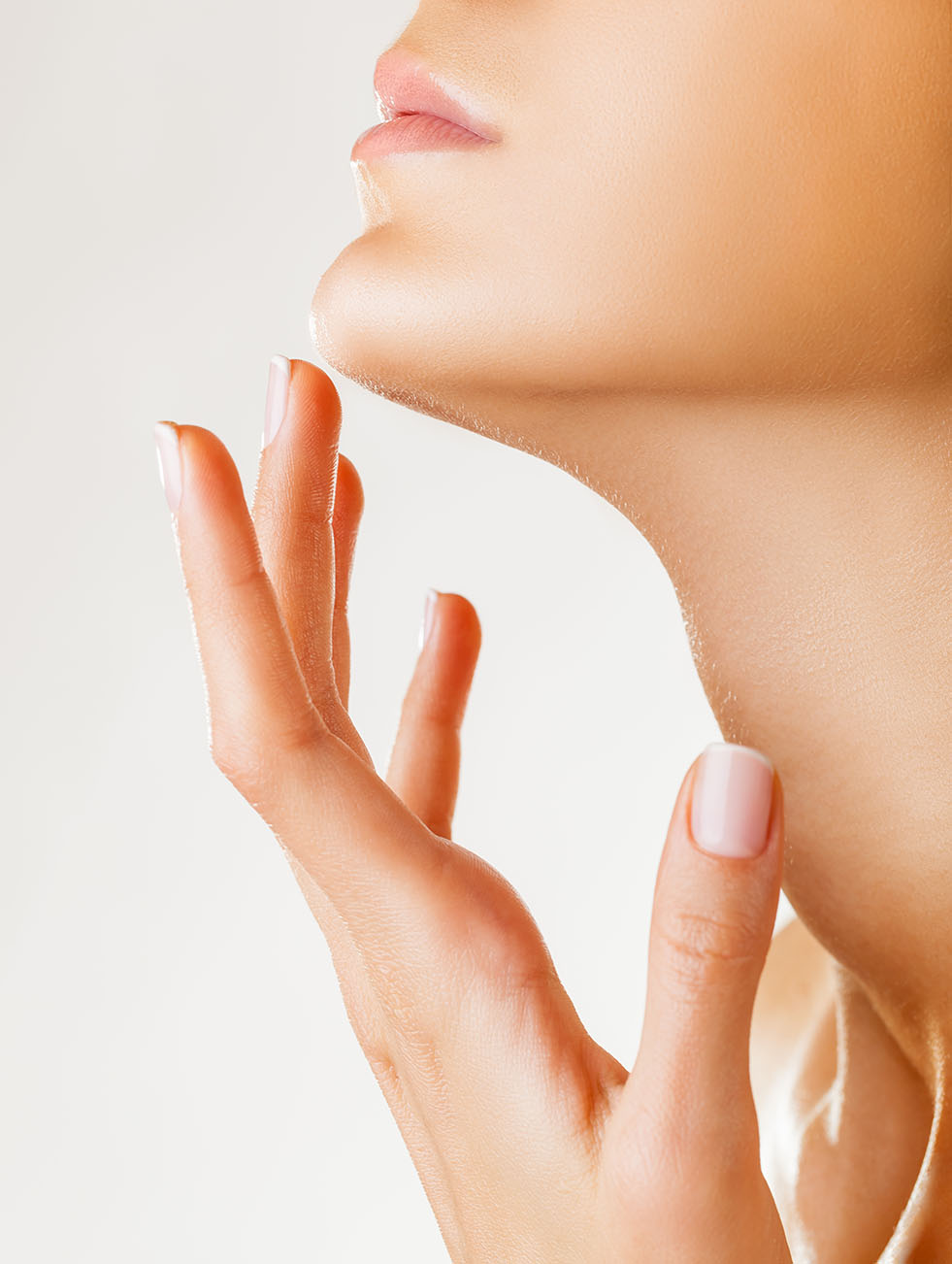 A mini neck lift is a less invasive, more affordable version of the traditional neck lift that offers incredibly transformative results! A mini neck lift can help to improve the appearance of wrinkles, sagging skin, and fat deposits in the neck area. The mini neck lift is a good option for those who do not want to undergo a full neck lift, a more involved procedure with longer scars. With a mini neck lift, you will receive the long-lasting and dramatic effect of a surgical procedure but with a reduced surgical and recovery time. The contours of the chin, jawline, and neck can receive beautiful contouring with shorter, well-hidden incisions.
Before and After Photos
At Skin & Vein Center, board-certified dermatologist and cosmetic surgeon Dr. Eric Seiger continually strives to provide his patients with the most effective and minimally invasive procedures possible. His specialized approach to the mini neck lift can take years off of your appearance while providing a dramatic improvement yet natural look.
If you are interested in finding out more about the mini neck lift or any of our other procedures, call to schedule a consultation today! Fill out our inquiry form to receive a call from our scheduling coordinator, or call (800) 400-8346 to book your consultation at one of our three locations in Fenton, Sterling Heights, or Livonia, MI.
Read our informative blog and learn more about the procedures and methods that Dr. Seiger employs!
The Aging Neck
Nothing quite ages the appearance like the skin of the neck. But, even if your face is wrinkle-free, jowls and a double chin can throw the aesthetic balance off completely. As our skin ages, the neck begins to loosen and sag because this area contains complex anatomy and thin, delicate skin. [1] Surgeons like Dr. Seiger, who understand the intricate muscles, veins, and nerves of the neck, can better address shifting fat pads, separating muscles and lax skin.
Nobody wants a double chin, jowls, or "turkey wattle," especially if these signs of aging are present in their 30s or 40s. But, with a mini neck lift, you can achieve a more youthful contour without the need for a full neck lift.
A mini neck lift can provide you with excellent results and a more youthful appearance by correcting the following concerns:
Loose skin
Sagging skin
Excess fat
Muscle banding
Drooping jowls
What are the Benefits of a mini neck lift?
With the increase of our daily presence on social media and the selfie culture, people are more aware than ever before of how they look in photos. As a result, younger patients – in their 30s and 40s – are coming in for cosmetic procedures to help them stay ahead of the aging process. However, these same patients also want procedures that are as non- or minimally invasive as possible; this benefits them in many ways.
Less downtime away from social lives and work
Shorter procedure with reduced risk
Lower cost than traditional surgeries
"Invisible" scarring
More natural-looking results.
Patients who undergo this procedure will see many of same benefits that a traditional neck lift offers. [2] Furthermore, addressing the skin of the neck at an earlier age, when the skin is elastic and collagen production is higher, means the results will age beautifully and in sync with the rest of the face. That being said, the mini neck lift is an ideal procedure for many patients in their 60s! Dr. Seiger often performs liposuction during a mini neck lift, which allows him to define the jawline, eliminate submental fat deposits, and acheive youthful, graceful contours to the neck and jawline.
Transform your appearance and boost your confidence and self-esteem! Contact Skin & Vein Center today to learn more.
Ideal Candidates for a Mini Neck Lift
The best candidates for a mini neck lift would like the same results as a neck lift without the extended recovery and scarring. These patients have started to notice the following concerns:
Jowls
Excess skin
Muscle banding
A double chin
Lax skin
Suitable candidates should also be in good health and have realistic expectations for the procedure. As with any surgery, patients should not smoke before or while recovering, as this can complicate the healing process. If you are ready to learn how a mini neck lift can completely transform your appearance, call 800-400-8346 to schedule a consultation today!
Personal Consultation
During your consultation, Dr. Seiger will get to know you and answer your questions about this surgery. Then, he will examine your skin and discuss your concerns and desired results. Dr. Seiger will also ask about your medical history and current health to ensure you are a good candidate for surgery. After you have been deemed a suitable candidate, Dr. Seiger will create a customized treatment plan to address your concerns and help you achieve your desired results.
If you are a better candidate for another procedure, Dr. Seiger will let you know and may recommend an alternative treatment.
At Skin & Vein Center, we understand that each patient is unique and deserves individualized care. So contact us today to schedule your consultation so we can help you look and feel your best!
Preparing for Surgery
So how do you prepare for your big day? Well, during your consultation, you will receive a full breakdown of what needs to happen before the day of your surgery.
In short, you will need to:
Get lab testing or a medical evaluation
Stop smoking
Stop using specific medications/vitamins
Avoid sun exposure
Arrange for a ride home after surgery and help around the house
Fill any prescriptions for post-surgery pain medication
Following these guidelines will ensure a safe and comfortable surgery and recovery with no bumps in the road.
The Mini Neck Lift Procedure
On the day of your surgery, you should arrive wearing loose-fitting clothes that you can easily remove once you are back home and ready to start your recovery. Furthermore, avoid wearing makeup, lotions, or perfumes. Dr. Seiger can perform your mini neck lift using a sedative and local anesthesia.[2] The procedure will take about two hours, but each case is unique.
First, Dr. Seiger will mark the area for your incisions, which will be hidden behind your ears.
Then, Dr. Seiger will administer a tumescent solution to prepare your stubborn pockets of chin and neck fat for liposuction. The solution consists of saline and either epinephrine or lidocaine.[2] The liposuction will reduce the amount of fat in your neck, double chin, and jowling.
Finally, Dr. Seiger will lift and re-position any underlying muscles and remove any excess skin.
The small incisions will be closed with sutures, and you will be dressed in a head strap to protect the area, and you will need to wear for the day following your procedure.
Dr. Seiger and his staff will provide detailed instructions on how to care for your incisions and when to return for your follow-up appointments.
Recovery from a Mini Neck Lift
You should expect some bruising, swelling, and discomfort after your surgery; however, this can be controlled with pain medication. Most patients take about two weeks before they feel comfortable returning to their normal activities. You should avoid strenuous exercise, sun exposure, and alcohol consumption during this time.
You should also:
Avoid lifting anything heavy, as it can affect your results
Sleep with your head elevated to reduce swelling
Wear your compression garment as directed
Attend all follow-up appointments
During your recovery, you are encouraged to walk as often as possible but avoid strenuous exercise that elevates your heart rate.
Mini Neck Lift Results
Most patients see a noticeable difference in the appearance of their neck and jawline when the swelling has gone down. However, results can vary from person to person and will depend on your individual goals.
In order to maintain your results, it is helpful if you adopt a healthy lifestyle and avoid any drastic weight changes. In addition, you should continue to protect your skin from the sun by applying sunscreen and wearing a hat when outdoors.
Patients report an increase in confidence and self-esteem after their surgery; they love the compliments from friends and family that they look years younger.
Corresponding & Complementary Procedures
At Skin & Vein Center, we have treatments and procedures that can help with any concerns you might have. However, if you are looking for a more comprehensive transformation, you might consider getting a Mini Facelift. Dr. Seiger's HourLift has made him famous for effective, affordable rejuvenation, and he's performed over 6,000 of these procedures!
For patients who do not want surgery, we offer several non-surgical options, such as Kybella, which can improve the appearance of a double chin and jowls with injections.
For patients who want to address pigmentation concerns as well as deep wrinkles and skin laxity, CO2 Laser Resurfacing might be the proper treatment. This laser treatment helps with skin discoloration, age spots, and sun damage.
What is the Cost of a Mini Neck Lift in Michigan?
Patients from Detroit and the surrounding areas have three beautiful offices from which to choose. The cost of your procedure will depend on many factors, including the extent of your surgery and whether you choose to include any other treatments or procedures.
During your consultation, we will go over all the costs associated with your procedure, so there are no surprises. Schedule a consultation today! Call (800) 400-8346 or fill out our appointment request form.
References
Kohan EJ, Wirth GA. Anatomy of the neck. Clinics in Plastic Surgery. 2014;41(1):1-6. doi:10.1016/j.cps.2013.09.016
Kaplan JL. The Single Incision Minimally Invasive (SIMI) Neck Lift. Plastic and Reconstructive Surgery – Global Open. 2019;7(5):e2208. doi:10.1097/gox.0000000000002208