Revanesse Versa
Conveniently located to serve the areas of Fenton, Sterling, Livonia and San Diego, CA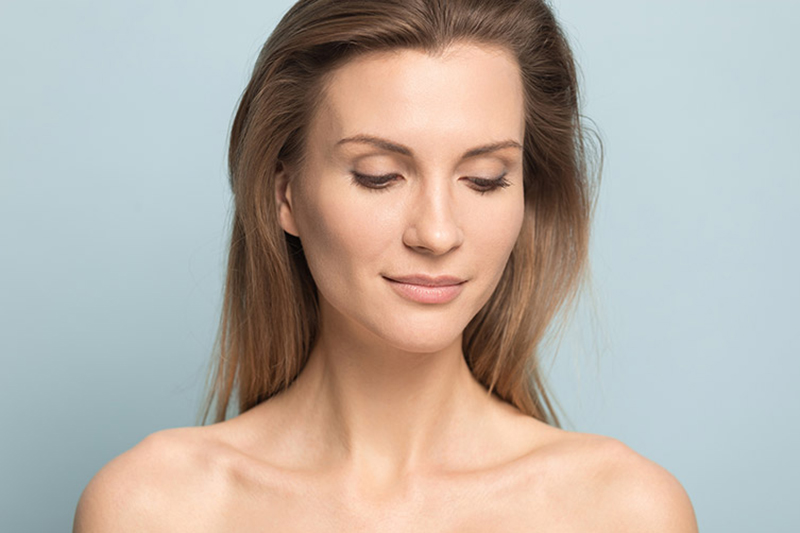 Revanesse® Versa™ is a hyaluronic acid dermal filler that is most commonly used to treat the signs of wrinkles and folds on the face including, lip enhancement and nasolabial lines. Hyaluronic Acid is a substance that naturally occurs in the body, commonly referred to as "nature's moisturizer". This substance helps to keep the skin plump, smooth, and full of youth. However, as people age, their natural production of hyaluronic acid decreases causing the skin to lose its youthful appearance.
Here at the Skin & Vein Center, we are happy to offer Revanesse® Versa™! Revanesse® Versa™ adheres to FDA safety standards and each small batch they make is meticulously tested. In addition, every syringe is individually inspected to ensure all safety requirements are above and beyond standards.
Before and After Photos
Uses of Revanesse® Versa™
Revanesse® Versa™ is used for the cosmetic treatment of facial wrinkles and creases. Common areas for treatment include cheeks, chin, cheekbones, eyes, and lips. These areas of the face are known to be the first to show the signs of aging, but with the use of Revanesse® Versa™, those signs can be temporarily reversed. Revanesse® Versa™ is minimally-invasive and has immediate results. Most patients see results for up to twelve months after treatment.
Benefits of Revanesse® Versa™
There are a number of injectable fillers on the market today, however, there are some benefits specific to Revanesse® Versa™ that our patients love. Those benefits can be found below:
Minimizes the appearance of wrinkles for up to a year
Manufactured in small batches to ensure the highest quality standards
Produced in the USA and is FDA approved
With the use of a topical anesthetic, there is little to no pain
The treatment is minimally-invasive and provides immediate results
Schedule Your FREE Consultation
If you've been bothered by your aging skin and wrinkles, consider what hyaluronic acid dermal fillers can do for you! Schedule a consultation with the Skin & Vein Center to learn more about Revanesse® Versa™! During your consultation, we will answer all of the questions you may have about dermal fillers and Revanesse® Versa™ in order to move forward with the procedure. All of our cosmetic consultations are free and have no-obligation plus, if you decide to move forward, the procedure can be completed in the same appointment as your consultation. Call us today to schedule your free consultation or Revanesse® Versa™ procedure.