Dr. Eric Seiger is in the News!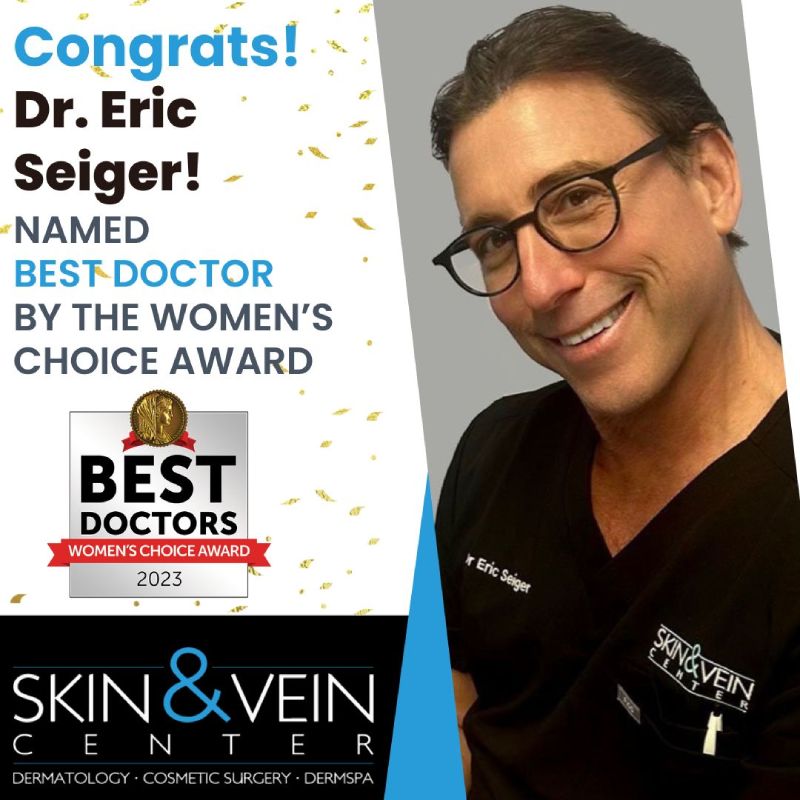 We may be biased when we say Dr. Seiger is the best in the business. We work with him every day, so we understand if you're just not quite willing to take our word on it. This is your body, and you want to be completely certain that the physician you are entrusting it to will have the skills and experience necessary to help you without putting you at risk.
Fortunately, you don't have to take our word on it; in addition to pages of glowing patient testimonials you can find on our testimonials page, his accolades are well documented in some top cosmetic surgery and other medical-related periodicals. For over 25 years, Dr. Seiger has been asked to contribute to these magazines. He has become a leader in the cosmetic industry and the subject of many articles; our favorite is the one that tells how he helps ex-gang members lose their tattoos and become contributing members of society for perhaps the first time in their lives. Dr. Seiger is a good man!
Dr. Seiger featured in The Aesthetic Guide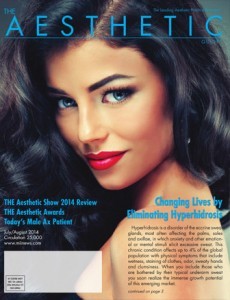 Ambassador Magazine Article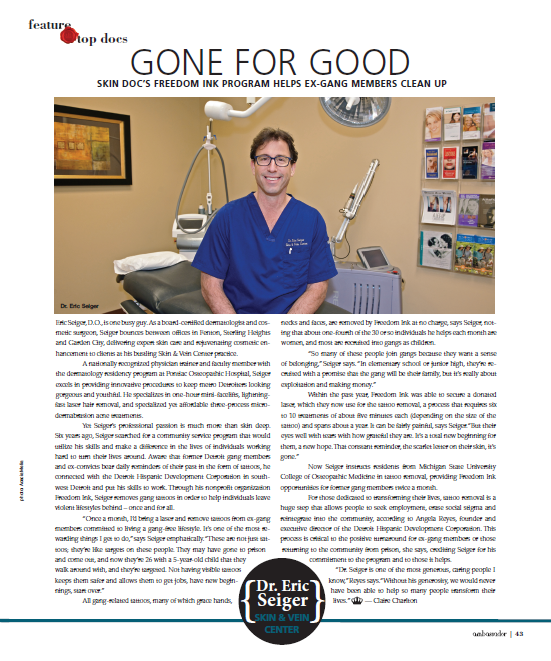 Varicose Vein Treatment
Botox vs Restylane
One Hour Face Lift Details
Testimonial
Smiling, Happy, Patients
Aging isn't for the weak, but it's not a battle you have to fight alone; you have Dr. Seiger and the staff at Skin & Vein as your partners against the insults of time! Our services include but are not limited to, skin resurfacing, Botox®, hair replacement therapy, hair reduction, acne scar removal and treatment, liposuction, mini facelifts, YLIFT®, and miraDry® for excessive sweating issues. We can take out your tattoos or repair earlobes stretched from gauges. Warts, skin tags, and ugly moles can be taken out, and if you have discovered spider or varicose veins are interfering with your normal quality of life, the Skin & Vein Center is who you want to call. Schedule your consultation with the Skin & Vein Center today!