Nova Thread Lift
Conveniently located to serve the areas of Fenton, Sterling, Livonia and San Diego, CA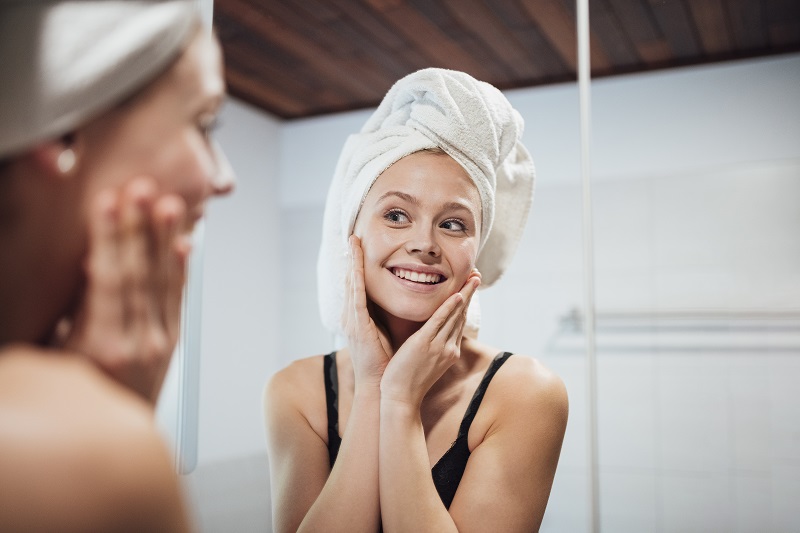 Loose and sagging skin is an unfortunate, natural result of aging. NovaThread, an FDA Approved, non-invasive treatment, can help reverse the signs of loose and sagging skin. NovaThreads, commonly known as a thread lift, work well to tighten the skin in the neck, lower and midface, and jawline to restore your youthful appearance. A thread lift can treat sagging skin and facial wrinkles, such as marionette lines, nasolabial folds, and laugh lines.
About NovaThreads
NovaThreads are made in the USA of a synthetic biodegradable material called PDO (polydioxanone), which is also used in an absorbable surgical suture. NovaThreads are hypodermic cannulas, preloaded with PDO sutures.
Types of Threads:
At the Skin and Vein Center, we are proud to offer barbed, smooth, and twisted threads from NovaThread.
Barbed threads are used for tightening and lifting sagging skin and can be used to lift brows, cheeks, jowls, and the upper neck.
Smooth threads create collagen stimulation and can frim and thicken the skin. These types are great for treating superficial wrinkled skin in the face, neck, or decollete as well as superficial wrinkles in the forehead, glabella, cheeks, smoker's lines, marionette lines, or lines in the neck and can even define lip borders.
Twisted threads are smooth threads that have been coiled creating in more collagen production. Twisted threads are used in nasolabial folds and marionette areas and in the lips for subtle volume.
Procedure
The FDA Approved NovaThread Lift procedure takes less than an hour. We start by numbing the area with local anesthesia to minimize pain. Once numb, the preloaded needle is inserted into your skin leaving the thread under the skin while removing the needle. The threads are placed in areas of volume loss or to fill a fold in order to stimulate collagen. Or, the threads can pull and tighten skin in areas like the neck or brows.
Results
NovaThreads are an easy way to get immediate results and have long-term benefits. Eventually, the threads are absorbed by your body. Even though they are absorbed, your skin will still show the signs of having them injected. The PDO threads will be fully absorbed in 4-6 months and the results can last up to a year. The repair process, called "controlled healing" is based on the same principle as Fractional Laser, chemical peels, and microneedling. The natural production of collagen helps the skin repair itself. NovaThreads can also be used along with Fillers and Botox.
There is minimal downtime with the FDA Approved NovaThread Lift. However, you may be slightly bruised, swollen, or red for a few days after the procedure. These side effects typically are mild and you should be able to return to work the next day.
Contact
We encourage patients considering FDA Approved NovaThreads to improve the appearance of sagging and loose skin to learn more here. If you are interested in a free, no-obligation cosmetic consultation for NovaThreads at The Skin and Vein Center, please call us at 800-400-8346