Micro-Laser Peel
Conveniently located to serve the areas of Fenton, Sterling, Livonia and San Diego, CA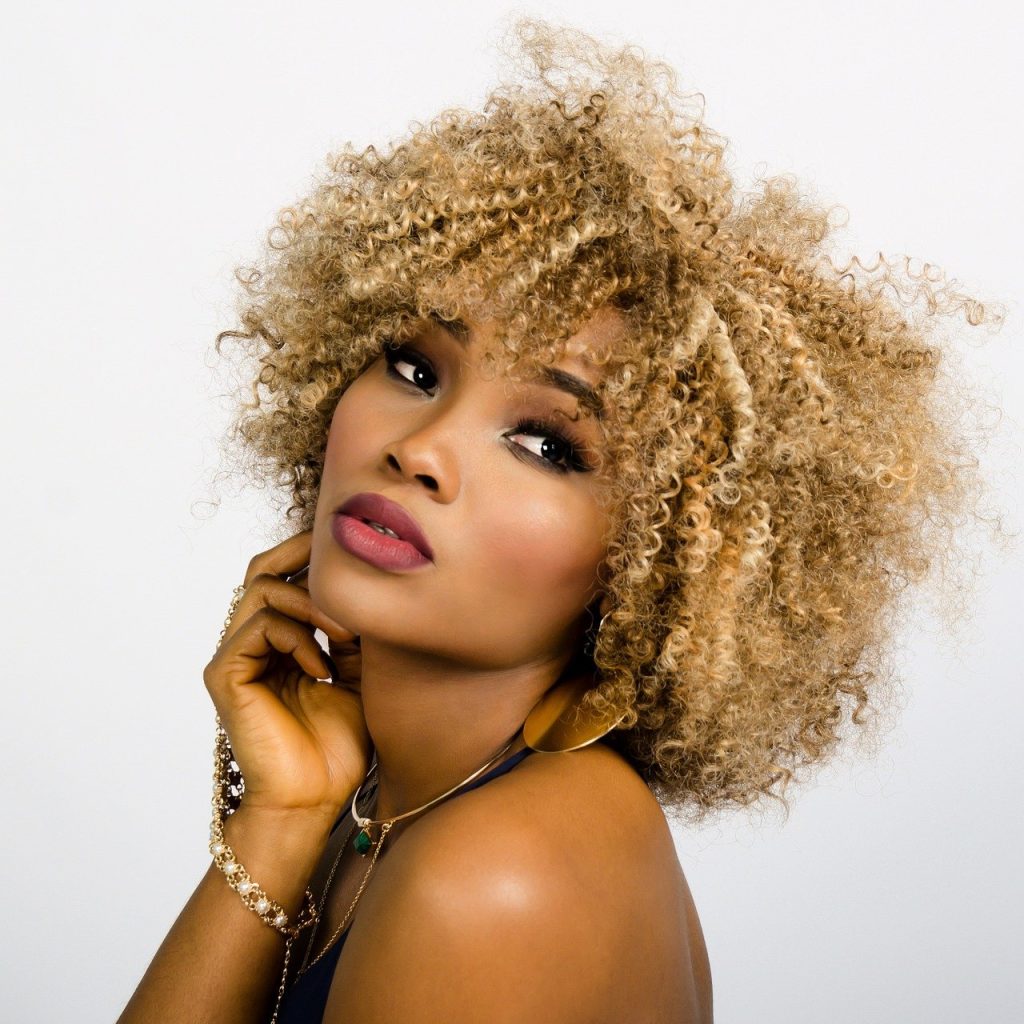 A MicroLaser Peel is a type of laser resurfacing procedure that remove the outer layers of damaged skin. This treatment can help improve the appearance of fine lines and wrinkles, acne scars, age spots, and other skin imperfections. The procedure typically takes between 30 minutes and an hour, and recovery time is usually around 3-5 days, which is why it's called a "weekend peel." The MicroLaser Peel treats skin issues related to aging and an outdoor lifestyle.
If you have a big event for which you need gorgeous, clear, and vibrant skin, Dr. Eric Seiger of Skin & Vein Center in Fenton, Sterling Heights, and Livonia, MI, has you covered. We also have a location for California residents in San Diego. Our state-of-the-art facility has the latest technology and techniques to ensure you get the best results. With the MicroLaser Peel, you can achieve beautiful, youthful-looking skin in just a few days, making it the perfect solution for those who want to look their best for a special occasion. Dr. Seiger and his team have the skills and experience to provide you with the highest level of care and achieve dramatic results. Call (800) 400-8346 or fill out our online contact form to get started.
Follow our blog to learn about clear skin and the latest vein treatments.
How Does MicroLaser Peel Work?
The MicroLaser Peel uses an erbium:YAG laser beam to deliver energy in a controlled manner, penetrating only to a specific depth. This removes damaged skin cells on the surface and stimulates the production of new collagen and elastin beneath the surface, improving the skin's texture, tone, and overall appearance. Erbium lasers work by targeting water in the skin cells. The heat generated by the laser causes the cells to vaporize, revealing the healthier skin underneath.
Erbium lasers are a safe and effective treatment option for many skin conditions, including
Fine lines and wrinkles
Age spots
Acne scarring
Uneven skin tone
Furthermore, the laser's strength and settings can be customized for various skin concerns.
How Does Your Skin Age?
Although you have always been active, you may have unknowingly caused damage to your skin from the sun and wind by participating in outdoor activities. Sun exposure damages the skin via harmful UV rays that can lead to sun spots, wrinkles, and even skin cancer. Wind can also cause damage by drying out your skin and causing chapping and cracking. External factors like these cause extrinsic aging.
Another factor contributing to an aging face is the loss of collagen and elastin; these vital proteins provide structure and elasticity to the skin. As we age, our body's ability to produce them decreases, leading to wrinkles, fine lines, and sagging skin, signs of intrinsic aging. The MicroLaser Peel can also help to stimulate collagen and elastin production, improving the overall appearance of your skin and giving you the skin of a younger person.
If you are not ready for a surgical procedure with a lengthy recovery period, the MicroLaser Peel, also known as the "weekend" skin peel, can help restore a youthful appearance to your skin.
The Benefits of Erbium:YAG Lasers
In recent years, laser skin resurfacing has become increasingly popular, particularly with computerized, pulsed carbon dioxide lasers. However, the potential complications, side effects, and lengthy recovery associated with carbon dioxide lasers have led to the search for alternative methods of skin remodeling. One such alternative is the erbium:YAG laser, successfully used for skin resurfacing with a lower risk of complications than carbon dioxide lasers. [1] Complications from MicroLaser Peel are relatively uncommon, with scarring occurring in less than 1% of patients. [1]
Here are some further benefits of the MicroLaser Peel:
Precision
Minimal Downtime
Improved Skin Texture
Suitable For All Skin Types [2]
Minimized Complications
Can be Combined with other Treatments
Candidates For Treatment
The ideal candidate for MicroLaser Peel is someone who is generally healthy and has realistic expectations about the treatment. The treatment is suitable for people of all skin types who want to improve their appearance by treating fine lines and wrinkles, scarring, and damage from environmental factors.
The treatment may not be suitable for individuals with certain skin conditions, such as:
Active acne
Eczema
Psoriasis
Furthermore, for those who have taken certain medications such as isotretinoin or have a history of keloid or hypertrophic scars, Dr. Seiger will help find alternate treatment routes. It is recommended that you consult with Dr. Seiger for this very reason.
Personal Consultation
Dr. Seiger can assess your condition during your consultation and recommend the best treatment. He will also be able to provide you with more information about the treatment, the potential risks and benefits, and the recovery process. You have the opportunity to ask Dr. Seiger questions about the skin you've always wondered about.
He will take the time to help you better understand how your skin got the way it is so you can avoid further damage. You don't have to give up your active lifestyle for better skin. Once you are healed from your treatment, you can focus on what steps Dr. Seiger recommends to protect your skin and maintain your results.
Preparation
Here are the steps you can take to prepare for your MicroLaser Peel:
If you take any blood-thinning medications, you will need to stop taking them a few days before the treatment, as they can increase the risk of bleeding and bruising.
Avoid sun exposure for several weeks before the treatment, as tanned skin can increase the risk of complications and negatively impact the treatment results.
Let Dr. Seiger know if you have any allergies or medical conditions that might affect the treatment.
It is recommended to clean your skin thoroughly before the treatment to remove any makeup, oils, or other impurities that might affect the treatment results.
Dr. Seiger may give you additional instructions, such as avoiding certain skincare products or medications before the treatment. Be sure to follow them carefully to ensure the best results and minimize any risks.
Procedure
Arrive on time for your appointment and inform our team if there are any changes in your medical history or if you develop any new medical conditions. Patients should wear loose clothing that is easy to remove or a button-down shirt to make the transition easier into comfortable recovery clothes after the procedure.
During a MicroLaser Peel procedure, a beam of laser light is carefully scanned over the treatment area, removing the outermost layer of damaged skin cells. The level of discomfort can vary from person to person. However, one of the main benefits of the MicroLaser Peel is that it is relatively painless compared to other laser resurfacing treatments. This is because it only targets the outermost layers of the skin rather than penetrating deeper into the skin.
A topical anesthetic is typically used to minimize discomfort during the procedure, and cold air is applied to the treatment area to help reduce discomfort. As everyone's pain tolerance is different, the level of discomfort may vary from person to person, but most patients find the treatment to be well tolerated.
Recovery After Treatment
The MicroLaser Peel recovery period is relatively short, with most patients experiencing minimal downtime. Typically, the skin will resemble a sunburn immediately after the procedure, and there may be some minor sloughing or peeling on the second day. By the third day, the redness will begin to subside, and by the fourth day, makeup can be applied to cover any remaining redness. This recovery period means the treatment can be done on a Thursday or Friday, and the patient can return to work on Monday!
After the procedure, you will be provided with skin care products and instructions on how to use them to help aid in healing and ensure optimal results. Your skin will be more sensitive to sunlight, so it is important to avoid direct sun exposure until fully healed.
What are the Results of MicroLaser Peels?
To protect your skin from further damage, Dr. Seiger recommends always using some form of sun protection to avoid sun exposure and premature skin aging. As the MicroLaser Peel only targets the outermost layers of the skin, most patients experience an apparent improvement in their skin's:
See fewer sun spots and UV damage, an improvement in acne scarring, and brighter, clearer skin!
What is the Cost of MicroLaser Peel in Michigan?
The cost of your procedure will be fully discussed during your consultation with Dr. Seiger. Schedule yours today to discover the benefits of this fast and easy treatment for clear, gorgeous skin. Call (800) 400-8346 or fill out our online contact form to get started.
References
Weinstein C. Erbium Laser Resurfacing: Current Concepts. Plastic and Reconstructive Surgery. 1999;103(2):602. Accessed January 23, 2023. https://journals.lww.com/plasreconsurg/Abstract/1999/02000/Erbium_Laser_Resurfacing__Current_Concepts.38.aspx
TEIKEMEIER G, GOLDBERG DJ. Skin Resurfacing with the Erbium: YAG Laser. Dermatologic Surgery. 1997;23(8):685-687. doi:10.1111/j.1524-4725.1997.tb00389.x