Juvederm
Conveniently located to serve the areas of Fenton, Sterling, Livonia and San Diego, CA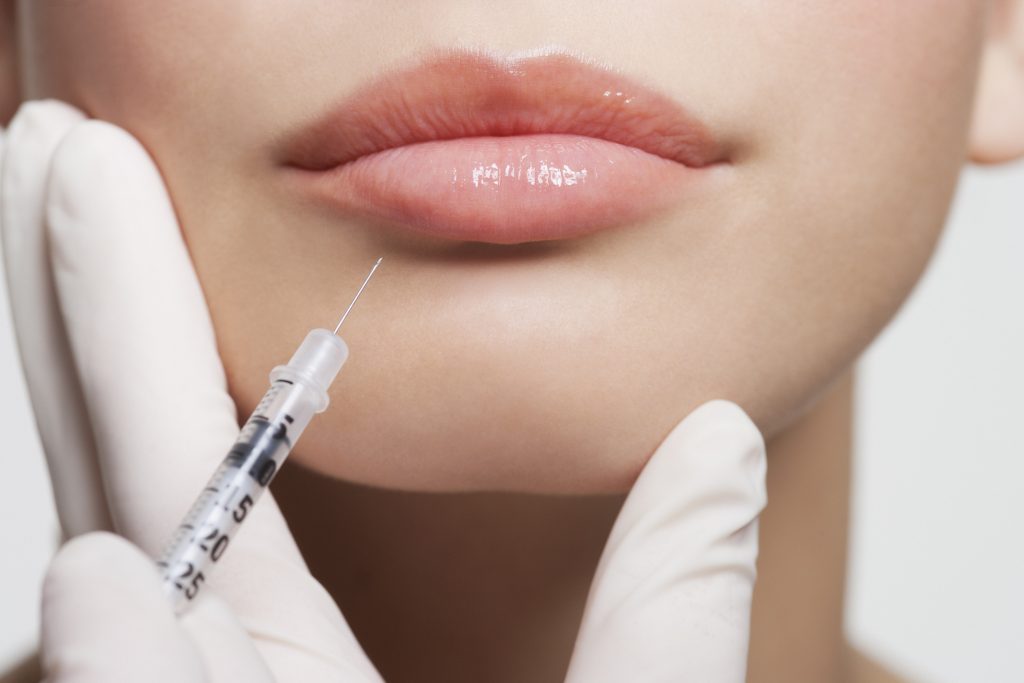 Hyaluronic Acid (HA) is a naturally occurring substance in the body, often referred to as "nature's moisturizer". Hyaluronic Acid helps to keep the skin looking plump, smooth, and youthful. As people age, hyaluronic acid begins to decrease, which in turn causes the skin to lose its voluminous appearance and definition. Much like a grape that slowly turns into a raisin, skin that loses moisture loses firmness and fullness.
At the Skin & Vein Center, we are able to offer the full collection of  Juvederm fillers, which are among the newest types of fillers on the market today. Fully FDA-approved, Juvederm® collection of fillers are used to help restore what the skin loses with age and skin damage. Continue reading to learn more about Juvederm® for Lips!
What is Juvederm®
Juvederm XC® and Juvederm Vollure XC®: used to address the loss of skin elasticity and fill wrinkles and lines around the nose and mouth.
Juvederm Ultra XC® and Juvederm Volbella XC®: add fullness and plump lips for a nonsurgical alternative to lip enhancement.
Juvederm Voluma XC®: used to add volume to the cheek area to correct volume loss.
Procedure
Juvederm fillers are used by experienced cosmetic surgeons and doctors to restore volume and fullness to the lines in the face, especially in areas where the loss of such is more evident, such as around the cheeks, chin, cheekbones, and eyes. These areas of the face tend to be the first to show signs of age, and as a hydrating, plumping substance, the collection of Juvederm fillers can take years off the face.
Benefits
Though there are many fillers available to patients looking to add volume and restore a more youthful appearance, there are some very specific benefits that Juvederm® patients enjoy. Among these benefits include an FDA-approved, minimal pain, thanks to the lidocaine painkiller that is present in Juvederm®, the relative quickness of a Juvederm® procedure (most sessions are completed within half an hour), the ability to quickly return to normal activity almost immediately, and the longevity of the results. In fact, most patients can enjoy their improved appearance for up to a year following treatment.
Contact
If you've been bothered by the fine lines and wrinkles that have been slowly creeping up on your face over the years and feel as though you're starting not to recognize yourself when you look in the mirror anymore, then you may have considered and asked what facial fillers can do for you. The first step is to schedule a consultation with the Skin & Vein Center and learn more about the collection of Juvederm® injections as a modern filler option and how it has benefitted countless patients. During this consultation, all of your questions will be answered and you can move forward in the process toward your first Juvederm® for lips session and a more youthful, rejuvenated appearance in no time. Give us a call today with any questions and to schedule your free consultation.