Microdermabrasion
Conveniently located to serve the areas of Fenton, Sterling, Livonia and San Diego, CA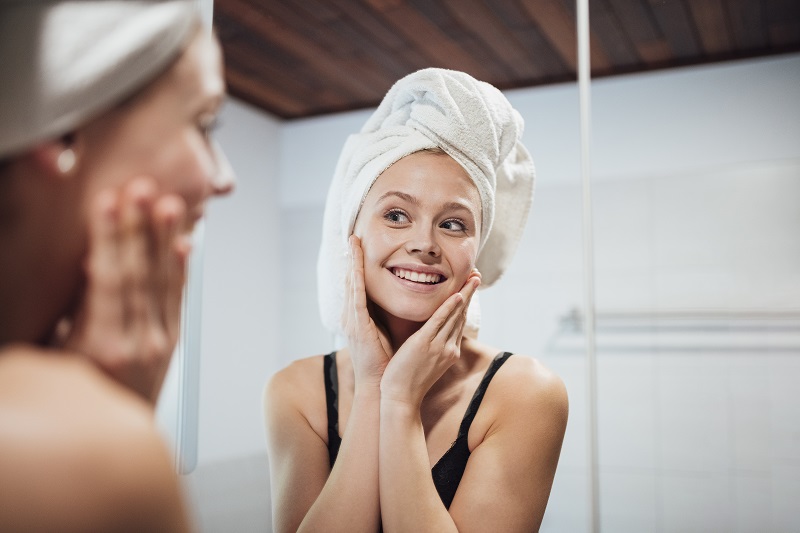 Skin care is considered an important part of a beauty or health care regime. There are so many external elements such as pollution and sun, in addition to internal conditions such as acne or aging that can affect the look of the skin. As such, many people use microdermabrasion acne scar procedures as routinely as they see the hairdresser.
About Microdermabrasion
Microdermabrasion, acne scars non-invasive procedure that is safe for most skin types, is also a great alternative for individuals who may be allergic to some chemicals. The microdermabrasion procedure gently takes out the outer layer of dead skin cells, leaving the skin fresher, smoother, softer to the touch, and rejuvenated through collagen stimulation. Microdermabrasion is also an effective acne scar treatment. Microdermabrasion is a non-invasive cosmetic procedure in which a cosmetic surgeon or dermatologist uses a special instrument to smooth and "sand" the skin and slough off the outer layers of skin to reveal new skin underneath.  Tiny exfoliating crystals help to improve dull skin, get rid of brown spots, age spots, and create a more youthful appearance. Microdermabrasion is not effective in treating skin conditions that are congenital in nature such as scars caused by burns, birthmarks, moles and skin defects. It's also not effective at treating stretch marks, deep scars or wrinkles.
Ideal Candidate
Before undergoing microdermabrasion, patients should consult with Dr. Seiger, who has performed the procedures on many others, to determine the individual results they can achieve. During the consultation, Dr. Seiger will discuss the associated risks for the individual, the patient's goals, the benefits of microdermabrasion, and any necessary instructions for preparation and healing.
Before and after microdermabrasion results have proven that the procedure is appropriate for all skin types and colors and doesn't cause any discoloration or scarring on darker skin tones as other types of procedures are known to do.
Preparation
During your first consultation, you may be given a skincare regime that will help prepare your skin for the procedure.
Microdermabrasion recovery is quicker than dermabrasion and doesn't require any anesthetics, surgery or downtime. The skin will be pink for a day or two following the procedure but the level of overall discomfort is minimal.
After microdermabrasion, the skin will feel tender for a couple of days. Full healing usually takes at least a week with the overall pink tone completely fading by six weeks post-procedure. Makeup can be used on the skin only after the skin has fully healed. The sunlight should be avoided for a couple of weeks and an SPF of 30 or more should be worn when outdoors.
Procedure
During our Michigan microdermabrasion procedure, a hand-held wand is waved over your face, emitting micro-crystals that are actually polishing your skin. An accompanying vacuum motion will help slough off the dead top layer of skin to leave your skin flake-free, glowing, and renewed.
Post Procedure
After the treatment, your face may be treated with special products to moisturize your skin. It is also suggested that you follow a skincare regime that includes using sunblock with an SPF of 15 or greater.
While you will see immediate results after just one session, microdermabrasion has a cumulative effect. To achieve and maintain smooth and clear skin, multiple and regular treatments are recommended. Trust us; if you're looking for an amazing skin procedure, or the best scar treatment, Microdermabrasion is for you! If you want to learn about how microdermabrasion acne scars are healed in no time, or about any other dermatology procedures, contact us today!
FAQ
What is microdermabrasion?
The microdermabrasion procedure removes the outer layer of dead skin cells, to reveal fresher, smoother, and softer skin. It also rejuvenates collagen production.
Who is a good candidate for microdermabrasion?
Candidates for microdermabrasion include anyone who wants a clearer, cleaner look to the skin.
What is the microdermabrasion procedure?
A hand-held wand is waved over your face, emitting micro-crystals that will polish your skin. A gentle vacuum will also be used to slough off the dead top layer of skin.
What kind of anesthesia is used during microdermabrasion?
No anesthetic is required for the procedure.
How can I prepare for microdermabrasion?
You may be given a skin care regime to prepare your skin for microdermabrasion.
What can I expect during the procedure?
First, a hand-held wand is used to polish your skin then a gentle vacuum is used to remove off the dead layer of skin.
What can I expect post-procedure?
After the procedure, your face may be treated with special products to moisturize the skin. You may also be given a skin care regime that includes sunscreen.
What is the recovery time for microdermabrasion?
There is little to no downtime for microdermabrasion.
What are the risks associated with microdermabrasion?
Few risks are associated with microdermabrasion; however, dark or light patches can occur.
What is the cost for microdermabrasion?
The cost for microdermabrasion will be discussed at the time of the pre-operative visit.