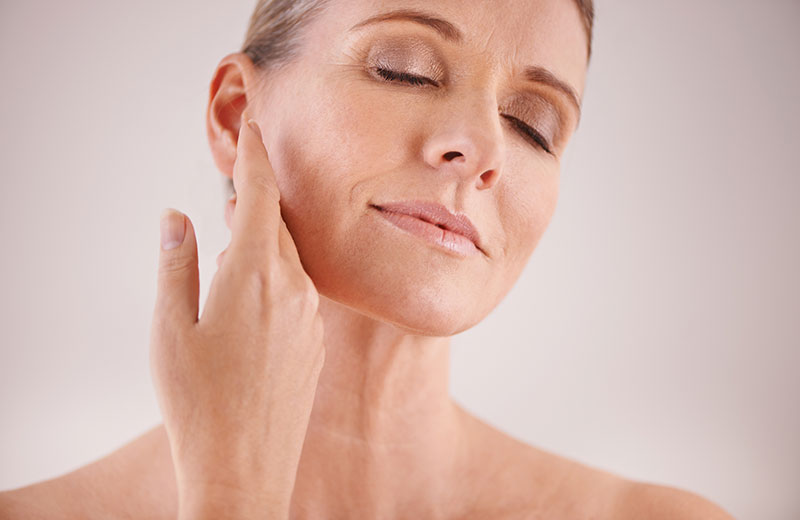 Dr. Eric Seiger and our Board-Certified Dermatologists, experienced Cosmetic Surgeons, and highly-trained staff are experts in all aspects of Michigan Dermatology, skin care, non-surgical face lift (such as the Y Lift Facelift), skin disease and cosmetic enhancement.
The Skin & Vein Center in Michigan has been successfully serving the Metro Detroit/Flint area since 1990 thanks to the many satisfied, loyal patients who continue to entrust us with their care and recommend us to their friends.
Whether you are looking for a hair loss treatment, surgical or non-surgical face procedure for a younger look, or even modifying your body or removing tattoos, we have it all! Our laser hair removal center offers the most affordable for the fast and effective treatments. Be sure to give us a call for a free consultation with some of the best professional, cosmetic surgeons in the industry.
Our ability to satisfy our patients' skin, health and beauty goals begins with us earning their confidence and trust. That's why Dr. Eric Seiger and our team of professionals will be there for you every step of the way. Keep reading to learn more about our Michigan Dermatology services, as well as one of the best vein centers in Michigan.
Y-Lift Ready
If you're looking to improve your look, the non-surgical Y Lift Facelift is one of our newest procedures, and one of our best. Click here to learn more, and to see what else our Michigan cosmetic surgery procedures can do for you!
Latest News
We have been proudly serving the medical skin care and Michigan dermatology needs of our loyal patients throughout Metro Detroit/Flint for over 24 years. Our experienced providers perform everything from minor procedures to very advanced procedures including large excisions and MOHs surgery for skin cancer. We treat patients of all ages and we accept most insurances.
Free, Confidential
With Skin & Vein cosmetic surgery in Michigan, we know that you may have many questions about that new product or service you saw on TV, read about in a magazine, or heard about from a friend. However, it might not be the right procedure for you!
Choosing the right procedure or treatment in our Michigan center for cosmetic surgery depends on your individual skin type, body structure, or even your personality and lifestyle. And, there are many ways to achieve the right "look" for you. Plus, your safety, satisfaction, and happiness mean everything to us. That's why we offer complimentary, confidential consultations for cosmetic surgery in Michigan. This affords us the opportunity to determine which of our products and procedures will be the best for you.
At the Skin & Vein Michigan center for cosmetic surgery, we listen to your concerns, make your priorities our own, and provide realistic expectations. If we don't have the right service to give you the results you want, we'll tell you.
And, we will still be glad to have met you.
So, give us a call, and thank you for taking the time to learn about the Skin & Vein Center. Take a second to look at all our Michigan cosmetic surgery procedures!
At the Skin & Vein Center, we don't want cost to stand in the way of a new you! We have quick, easy financing available through Care Credit. Call today to learn more information about cosmetic surgery Michigan financing.
Cosmetic Services:
We are proud to offer the most advanced techniques in Michigan cosmetic surgery including: one hour mini-facelifts, neck lifts, eyelid surgery, Picosure laser tattoo removal, Vectus and Duet laser hair reduction, Botox injections, incredible filler treatments and so much more. Our cosmetic consults are always FREE, confidential and with no obligations. Book a consult today and we will work together to determine what will work best for your individual needs." Call today for more information about our Michigan based tattoo removal services, as well as our other amazing procedures!