Skin Fitness
Conveniently located to serve the areas of Fenton, Sterling, Livonia and San Diego, CA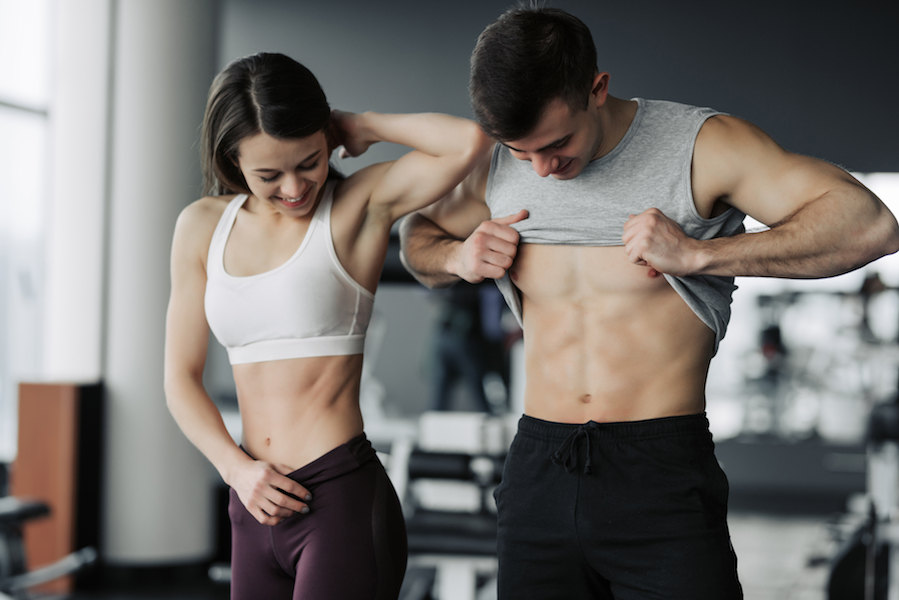 Designed by our Board Certified Dermatologists, the unique Skin Fitness program is similar to a gym membership (but for your skin) and is structured to help you achieve and maintain great skin for life with regular, professional skincare treatments at affordable prices. The Membership includes five professional treatments that collectively address a wide variety of skin conditions for all skin types. At each visit, and with the assistance of your professional skincare "trainer", you select any one of the therapies listed below for a total of 12 treatments during your membership year.
RENEW – Advanced Laser Technology
REFRESH – HydraFacial™
REJUVENATE – Microneedling
BRIGHTEN – Perfect 10 Peel
REVITALIZE – MicroDermaPeel
Savings
A commitment to dedicated skincare is the first step towards ensuring your skin looks its best over the course of an entire lifetime. Skin does an astounding job of protecting us and as a result, is often the first line of defense against harsh exterior factors such as UV rays that can damage and weaken skin over time. Actively pursuing a skincare plan that strengthens and nourishes skin regularly is a pathway to achieving a smoother, more youthful look for years to come. Instead of picking and choosing products and services at random, make the choice to become a member of Skin Fitness. This comprehensive program provides members with a series of professional treatments that are tailored towards keeping your skin at its very best.
Convenience
Members participating in Skin Fitness will enjoy receiving 12 professional treatments that can be scheduled any time throughout the course of an annual membership period. For members, this means the days of frantically trying to make room on the calendar for skincare are gone. Instead, take time to fit treatments into a manageable and personalized schedule that ensures you receive the treatments your skin needs on a timeline that works for you. These services are carefully selected by renowned Board-Certified dermatologists and target those issues and concerns that affect nearly all skin types. Whether you suffer from dry, oily or sun-damaged skin, joining Skin Fitness means taking a proactive approach towards rectifying and repairing the skin you're in.
A Versatile Package
Membership begins on the date of the first treatment service with plenty of options to choose from. Members can pick and choose from five exclusive services that focus on skin health and rejuvenation. From tightening treatments to those services that increase overall glow, members make the most of professional options that place a priority on skincare. Advanced Laser Technology, Microneedling, Perfect 10 Peel, HydraFacial® and MicroDermaPeel are all available to members who join Skin Fitness. Members can stick with a favorite and most effective treatment option throughout their membership or combine services that treat a variety of skin issues.
1. Advanced Laser Technology: Renew
Our 1064 Laser uses a precise wavelength of light energy that goes where topical treatments can't. It safely penetrates the skin and reaches deeper layers to stimulate collagen growth. As collagen regenerates it diminishes fine lines, wrinkles and acne scars. Scientific studies establish that laser therapy helps create a rejuvenated appearance, smoother texture, even skin tone, and decreased pore size. Our 532 Wavelength offers a proven method to remove most brown spots and unwanted pigment.
2. HydraFacial®: Refresh
Merges invigorating spa therapies with advanced medical technology to enhance skin health as follows:
Cleanse & Peel: Uncover a new layer of skin with gentle exfoliation and resurfacing.
Extract & Hydrate: Remove debris from pores with painless suction. Nourish with intense moisturizers that quench the skin.
Fuse & Protect: Saturate the skin's surface with antioxidants and peptides to maximize glow.
3. Microneedling: Rejuvenate
Revitalizes skin to reveal a tight, beautiful and youthful glow. An automated microneedling device is used to make micro-punctures on the surface of the skin which allows rejuvenating serums to penetrate deeply into the skin for a dramatic radiant result. Effective for the treatment of fine lines, acne scars and the improvement of skin's texture, tone, and color.
4. Perfect 10 Peel: Brighten
Utilizes a highly effective blend of complementary acids which yield terrific results with just one treatment. Convenient 10-minute peel with little to no downtime. A virtually painless peel with superior results. Within days your skin will be smoother and softer with a more even tone.
5. MicroDermaPeel: Revitalize
This powerful and effective procedure combines three treatments for great results. Microdermabrasion exfoliates the top layer of dead skin cells and promotes the formation of new, smoother, clearer skin. TCA Chemical Peel is applied to remove damaged skin cells which improve the skin's texture and tone. Red Light Therapy penetrates deep into the skin's layers to produce collagen and elastin to improve the overall appearance.
Skin Fitness Members receive amazing savings on all five of these treatment options that provide dramatic and pleasing results, and members also enjoy 10% off skin care products to keep rejuvenation top of mind at home. Contact the Skin & Vein Center today to secure your Skin Fitness membership.
Skin Fitness Membership Rules:
Memberships are non-transferable. The annual anniversary date of your membership begins on the date of your first service. Services included in the membership program are fixed to those listed and cannot be exchanged (or money applied) to other non-membership products or services. Memberships are for 12 months and the 12 included treatments must be completed within the membership year. Treatments cannot be carried over. Microneedling is limited to four (4) per membership year. Each additional treatment is $75.