Acne Scar Treatment
Conveniently located to serve the areas of Fenton, Sterling, Livonia and San Diego, CA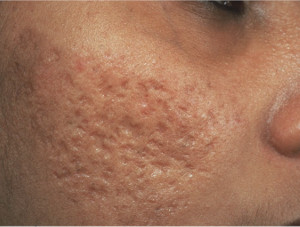 There are many patients who are turning to cosmetic procedures to treat those unsightly acne scars. If you want smoother, clearer skin that looks healthy and vibrant, then laser acne scar removal may be for you. Acne, and the scars it leaves behind, has been the bane of teenagers' existence since the very first teenager noticed that first spot. Numerous special events have been ruined by the sudden outbreak of pimples, and many a teenage girl has cried long into the night over the thought that the scars on her face are permanent, but thanks to new updates in acne treatment, scars related to acne may be a thing of the past, and you can finally learn how to remove acne scars. Adults who may have long ago given up on the dream of smooth skin have new hope; read below for a list of frequently asked questions regarding acne scar treatment and care.
Your teen years are far behind you, yet you are still dealing with the scars from the acne that you experienced. As a female, have you resigned yourself to a life of heavy makeup, or for the men out there, one spent hiding behind itchy facial hair? What if we told you there is an acne scar laser treatment that can minimize the appearance of the pits and scars resulting from severe acne? Interested? We've compiled a list of frequently asked questions to help you determine if laser acne scar removal in Michigan is the right choice for you.
As far as skin conditions are concerned, acne and acne scarring are among the most common, with millions of people affected by acne – in their teenage years on through adulthood – and struggling with the acne scars that are often left behind. Once acne scars have appeared, they can be difficult to treat – leaving patients feeling self-conscious and frustrated with their skin and appearance. At the Skin and Vein Center, Dr. Seiger's knowledge and expertise gives his patients a strong sense of security and confidence. Read on to see our laser acne scar removal before and after photos!
Treatment
Acne scars are often deep depressions, usually on the face, though often appearing on the body as well. Treatments may include chemical peels, microdermabrasion and other topical treatments, but one of the most effective methods for ridding the skin of acne scarring is laser acne scar removal treatments.
Patients should expect a one-on-one consultation with Dr. Seiger beforehand to discuss how many treatments will ultimately be required to achieve optimal results, as some patients have more extreme acne scarring than others. Each treatment generally takes about 30 minutes for the full face with results lasting for many years following. Patients with darker skin types may experience darkening of the skin where the laser treatment has occurred. Varying degrees of acne scarring can benefit from laser acne scar removal for patients who are willing to undergo a series of treatments spaced in three-month intervals.
Laser Acne Scar Removal
Skin resurfacing is a laser acne-scar removal method that helps to smooth the surface of the skin. In addition, these treatments will increase collagen production that will help smooth out acne scars. Other techniques utilize non-ablative lasers which will stimulate collagen production without regenerating new skin production. However, an ablative Michigan laser such as the one we use during skin resurfacing will actually vaporize the scar, which will allow new, smoother skin to replace the scars.
Laser Acne Removal Alternatives
Laser acne scar removal is a powerful tool in the scar removal toolkit, but it's not the only one. We've come a long way from the "well, there's nothing you can do about it, so this gives you an opportunity to build character" days.
You deserve to have the opportunity to look your best without having to hide behind heavy makeup and facial hair.We've listed some common alternatives and their pros and cons to help you determine if any of these solutions will work for you. Read on for more information, or contact us today to learn more about laser acne scar removal, Michigan style!
Skin Care Products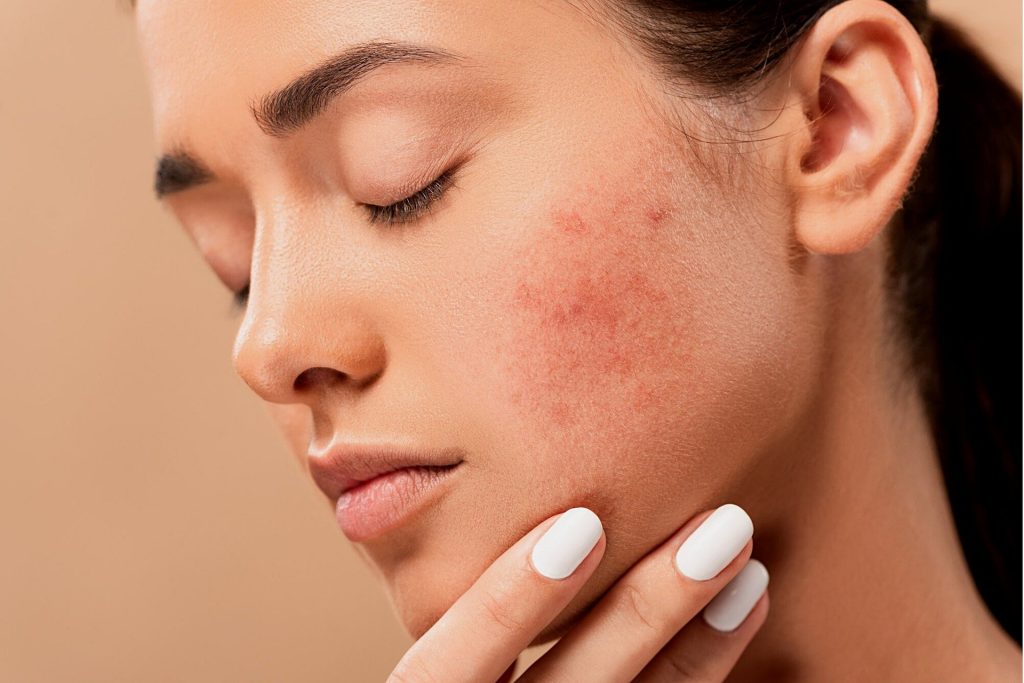 Over the counter skin care products often promise to reduce the appearance of acne scars and inflammation and they do make good on their promise to reduce the appearance. Many of today's skin creams and scrubs contain acids such as salicylic and glycolic acid, which serve well as exfoliators. Fade creams can lighten the redness that goes along with severe acne scarring, but neither of these options will rid you of the scars, nor will they repair the pitting that causes indentions in your skin.
Injections for Acne Scar Removal
If the indentions or pitting is what bothers you the most about your scarring, you can consider filler injections. A thin needle is used to inject a filler solution into areas around the indentations, causing little or no pain. This method only works on one of the three types of pitting and needs to be reapplied about every four months, as the body will absorb the filler over time.
Chemical Peels
Done in a physician's office, a concentrated acid solution (more powerful than what is available over the counter) is applied to the face and dissolves the top layer of skin, allowing the new skin underneath to shine through. As the old skin is exterminated, blistering and redness may appear, and as such, sun exposure should be limited in the initial days after the peel has been completed.
Microdermabrasion
Microdermabrasion exfoliates the skin by "sanding" away the damaged top layer of skin using a small wand in a physician's office. This procedure is effective and has very little discomfort or downtime associated with it, but it will need to be repeated periodically.
Fat Grafting
Using a liposuction process, fat is taken out from another area of your body, processed, and then injected into the pitted areas of your skin. Safer than other fillers, as you won't have to worry about an allergic reaction, fat grafting plumps up your skin, eradicating the pits of acne while giving you a more youthful appearance. This procedure takes about an hour to perform and is generally pain-free.
Procedures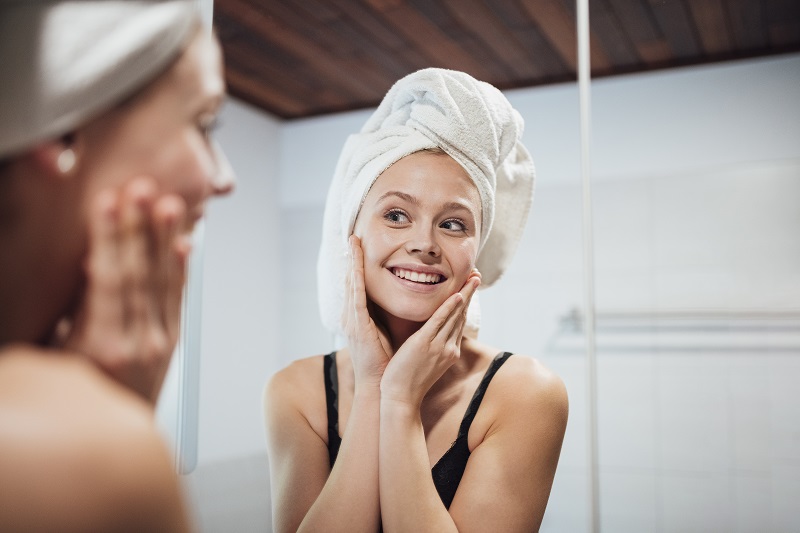 Filler injections can also help by filling in the indentations of acne scars. These fillers will need to be reapplied about every four to six months, because of their natural composure of hyaluronic acid, they naturally reabsorb into the skin over time.
Microdermabrasion or chemical peels can be used when you find that the over-the-counter solutions are not working. Chemical peels will eliminate the top layer of skin using a concentrated acidic solution to reveal new layers of skin. Microdermabrasion will have similar results through the exfoliation of the skin through the buffing away of the dead skin layer. Rather than using an acid solution; microdermabrasion is done through the mechanical exfoliation of the skin by the buffering away of the superficial dead skin layer.
Fat Grafting
Another revolutionary procedure being used for acne scars is fat grafting. This is a relatively simple procedure that can create long-lasting results. During this procedure, microcannulas are used to get your own body's fat from areas such as the abdomen or thighs using advanced liposuction techniques. The fat is then processed and injected into the treatment area. The result is a smoother, plumper, firmer appearance, which is the desired result for the eradication of acne scars.
Effective Products
You can use Cortisone cream to calm the skin and reduce inflammation if your scarring is swollen or red. You can then lighten the appearance of hyperpigmentation of scars by using skin lighteners.
Using glycolic or salicylic acid treatments can also reduce the appearance of scarring. Salicylic and glycolic acids are found in numerous skincare products such as scrubs and creams. They can help exfoliate the skin to bring hyperpigmentation to the surface.
While these remedies can often reduce the look of scarring, unfortunately, none of these over-the-counter solutions can repair the indentations caused by acne, nor will they actually get rid of acne scars. However, there are several options available that can help alleviate the appearance of these scars including Michigan laser and filler treatments.
At the Skin & Vein Center, we have several procedures and techniques that can help reduce the appearance of acne scars. For more information about how to get rid of acne scars the right way, give us a call today! We'll show precisely how our Michigan laser scar removal services can help you! Click here for more information about Laser Acne Scar Removal.
Results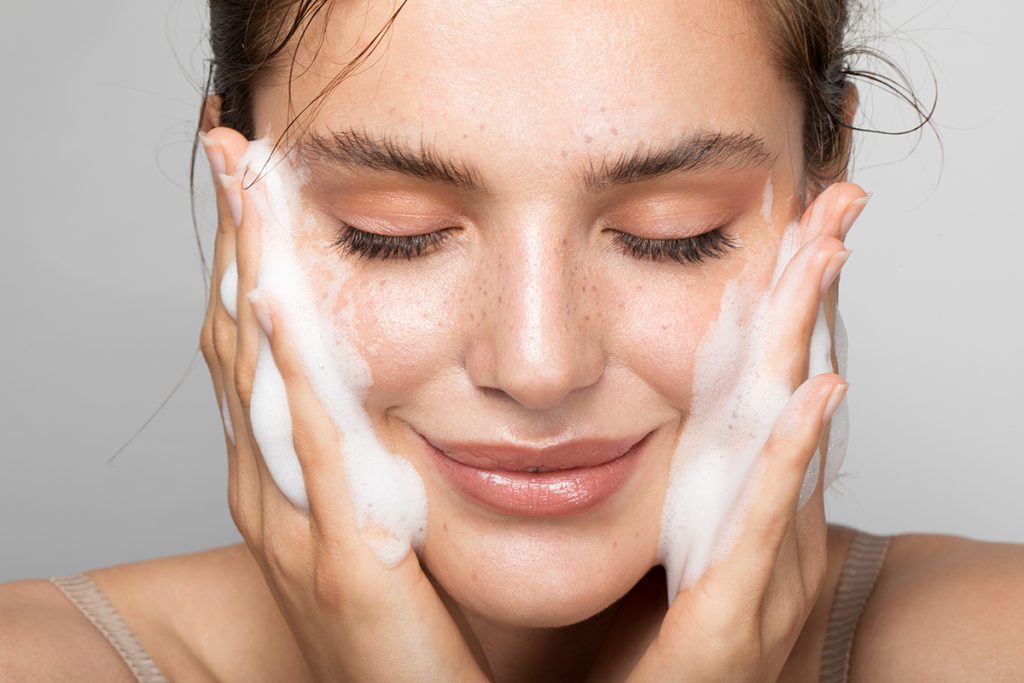 Laser acne scar removal results will usually be noticed as the skin peels following the first treatment, with new collagen growth occurring for the next three to six months, though results will vary depending on each individual patient. Before and after laser acne scar removal pictures will often show a dramatic improvement in the skin's surface, with holes and dents becoming smooth and refined. With laser acne scar removal treatments, radiofrequency technology is used to carefully tighten and resurface the skin.
Contact
Cosmetic problems can be far more debilitating than their physical manifestation – acne and acne scarring especially. Acne scarring causes judgment among peers and strips away self confidence. But you don't have to live with it anymore! At the Skin and Veins Center, Dr. Seiger gives patients back their natural, beautiful skin. Schedule a consultation with Dr. Seiger today to discuss your skin issues, and see how an acne scar removal procedure can greatly improve your life.
Contact us today for more laser acne scar removal before and after!
FAQ
What are Acne Scars?
Acne scars are the dark and sometimes swollen pits left in the skin long after the pimple has healed and are divided into four categories according to appearance and cause: ice pick (small pits), boxcar (scars that have sharp edges), rolling (caused by damage underneath the epidermis) and hypertrophic (raised and bumpy because of excess scar tissue under the skin).

How Many Sessions is Needed for Laser Acne Scar Treatment to Remove All the Scars?
It depends on the individual. Some scars can't be permanently removed but can significantly minimize its appearance. Typically 4-6 sessions of our Michigan laser treatments are required, with the recommended space between each session.
How Do People Get Acne Scars?
Surprisingly, all acne scars are NOT caused by picking at the outbreak. The skin on your face is extremely sensitive and if you suffer from extreme bouts of intense inflammation, such as what often occurs when you have cystic acne, hypertrophic acne scars will be the result.
Are Acne Scars Permanent?
To the relief of teens and adults all over the world, recent developments in the laser world mean the answer to the question "Are acne scars permanent?" is no, severe scarring from acne is no longer permanent.
What Acne Scar Treatment Options are Available?
There are multiple over-the-counter creams that succeed in getting rid of acne scars by "bleaching" the discolored parts, but they don't take out the pits or take out the scars altogether. Laser acne scar removal uses lasers to clear the skin by smoothing the surface while increasing the production of collagen. Injections involve injecting fillers into the indented areas, while chemical peels take out layers of skin, leaving behind fresh, new-looking skin. And finally, fat grafting is done by removing excess fat from your trouble spots and injecting the fat into the indented area.
What is laser acne scar removal?
A skin resurfacing treatment using either a non-ablative laser, which smooths out the skin while promoting collagen production, or an ablative laser which blasts the scar, allowing newer and softer skin to appear in its place. Laser Acne Scar Removal at the Michigan Skin and Vein Center uses the Active FX (CO2 Laser Resurfacing and Fractional CO2 Laser resurfacing).
How does this Acne Scar Treatment Work?
After applying an anesthetic cream to the face (the patient can also be given a mild sedative to help them relax during the procedure) a laser is then used to take out the damaged layer of skin, vaporizing the scars. The underneath layer of skin will have improved tone and even fine lines and wrinkles will have been smoothed out. Healthy tissue is not affected by the lasers.
Is Laser Acne Scar Removal safe?
There are a few risks involved, including burning of the skin or changes in pigmentation. Patients also risk developing a bacterial infection as well, but when performed by an experienced physician practicing cosmetic dermatology in Michigan (or wherever you happen to undergo this treatment), this procedure is generally risk-free.
I still suffer from occasional flare-ups of acne. Am I a good candidate for acne scar laser removal in Michigan?
If you actively have acne or have very dark skin, you will not be considered a good candidate for laser removal.
What can I expect to occur immediately after I receive laser acne scar removal?
Immediately after the acne scar treatment surgery, it may feel as if you are sunburned, and there may be some swelling involved. We will provide products that will cool the skin, as well as directions on how to care for your face during recovery. Ice packs will be recommended as well.
What is the recovery time for laser acne scar removal?
While you can resume normal activities almost immediately, recovery time can last as little as a week or as long as a few weeks; it all depends on how intensive the treatment is. The skin on your face can stay pink for a few months. It is recommended that you stay out of the sun as much as possible during recovery time.
Acne Scar Treatment at the Michigan Skin & Vein Center
While all scarring may not disappear, your face will feel softer and look younger after treatment by Dr. Seiger at The Skin & Vein Center. There's no need to feel ashamed or embarrassed by the appearance of acne scars, give The Skin & Vein Center a call today and discover what we can do for you! Trust us; when it comes to cosmetic dermatology and acne scar removal in Michigan, you're in the right place. Contact us today for more info!