PRP Therapy & Hair Loss Treatment
Conveniently located to serve the areas of Fenton, Sterling, Livonia and San Diego, CA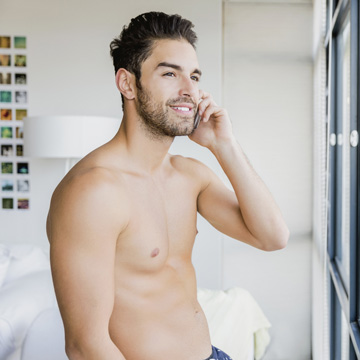 At the Skin and Vein Center, we are pleased to offer Platelet Rich Plasma (PRP) therapy as a hair restoration option. We offer PRP therapy as a beneficial procedure to assist both male and female patients who are experiencing hair loss.
This PRP treatment is a non-surgical procedure for those who require stimulation of hair follicle growth to reduce hair loss. The medical community has experienced new research and technologies that assist with how we understand tissue and wound healing. Because of these new advancements, it is understood that PRP is a natural medical procedure that can be used for skin, scalp, and hair stimulation. In other words, if you're looking for PRP hair loss treatment, you're in the right place!
What Is Hair Loss Treatment
Human blood contains stems cells and other growth factors that help in tissue healing and regeneration. During a PRP treatment, a patient's own blood is drawn which is then spun in a centrifuge to separate the platelet-rich serum from the other parts of the blood. The resulting serum contains a highly concentrated group of platelets that can help with hair growth, as it promotes healing, tissue rejuvenation, and new cell growth. When PRP is used during hair restoration, it can stimulate inactive follicles or newly implanted follicles to cause an active growth phase.
During PRP for hair loss, the patient is given an anesthetic in the treatment area. First, we perform a microneedling treatment on your scalp; then, the PRP serum is injected into the scalp. After your PRP hair treatment, the patient can return to his or her normal routine.
Considerations
At the Skin and Vein Center, we often prescribe PRP therapy as a nonsurgical treatment for those who may either not be eligible for surgery or who want to delay surgery. PRP therapy is often used in conjunction with Minoxidil and DHT blockers. PRP hair restoration therapy is a great opportunity for those who may be seeking a non-surgical hair restoration procedure, or who are not good surgical candidates. However, PRP therapy is also often used as a counterpart to surgical hair restorations.
Because it has many applications, those who are looking for hair restoration are invited to discuss the options with our staff at the Skin and Vein Center. Dr. Eric Seiger and his staff have the knowledge and experience to help you with your hair loss situation. Dr. Seiger and his team will discuss PRP for hair loss treatment options available to you, as well as any other cosmetic or dermatology concerns you may have. Contact us today to set up your PRP therapy consultation today!
ACell is an FDA-approved cellular regeneration product used in wound healing that has recently been combined with a patient's own growth factors obtained from your own plasma (PRP) has been shown to improve hair for both men and women. In hair restoration, ACell is combined with PRP (platelet-rich plasma) and injected into the scalp as a highly effective PRP hair treatment.
Prices
PRP For Hair Loss: $600.00 Per Treatment

Package of 3 Treatments for $1,500.00

PRP + ACell: $1,200.00 Per Treatment

Package of 3 Treatments for $3,000.00