Bellafill
Conveniently located to serve the areas of Fenton, Sterling, Livonia and San Diego, CA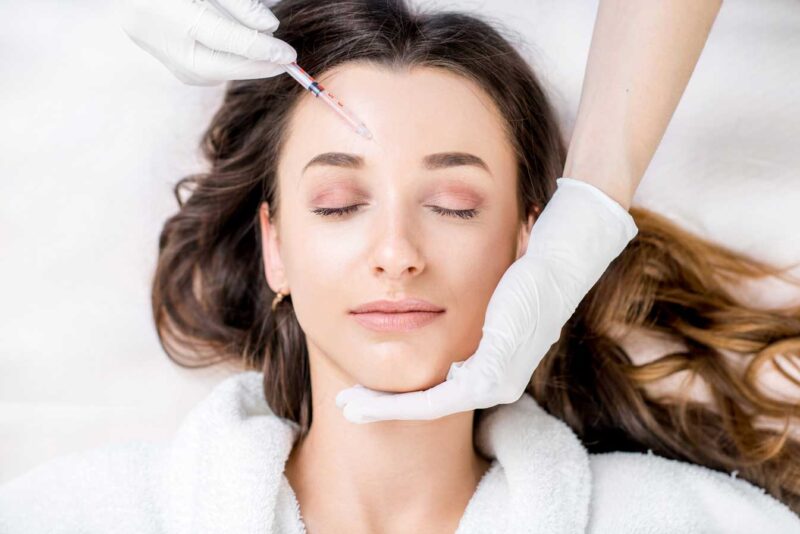 Years of sun exposure mixed with the natural effects of time can cause skin to lose its youthful glow, plumpness, and moisture. Skin begins to sag due to gravity taking its toll, and wrinkles and fine lines begin to form around the mouth, eyes, forehead, and nose. Many of these natural signs of aging are inevitable, but for many people, some of these signs come well before they're ready to accept them. That's why dermal facial fillers are so popular in the cosmetic enhancement world.
Treatments
Bellafill® dermal filler is a popular injectable gel that is made up of polymethylmethacrylate and purified collagen microspheres. The collagen helps to provide an immediate lift of volume to sagging skin and the PMMA microspheres work to create a base to provide added structure and support to help smooth out the skin suffering from wrinkles and fine lines. Instead of simply filling in the lines, Bellafill® actually restores the skin and adds instant volume to smooth out smile lines and create firmer skin for a more youthful appearance. Designed to be a long-lasting dermal filler, Bellafill® treatments are growing in popularity among patients and physicians alike.
Benefits
Bellafill® is virtually painless and is injected with the help of a micro-needle to the affected areas. Many patients are able to enjoy immediate results and are also able to return to their normal routines following their Bellafill® treatment sessions. Some mild pain and swelling is typical, but it's temporary and doesn't require any lengthy downtime or serious pain killers to treat.
Bellafill® provides long-lasting results with patients able to enjoy the effects for a year or more following their session. Though Bellafill® is very similar to other popular dermal filler treatments, a skin test is required to identify any patients who may be allergic to bovine collagen or lidocaine before administration. The vast majority of patients show no sign of allergic reactions, so this treatment option is suitable for the majority.
Consultation
If you're interested in learning more about Bellafill® dermal fillers or the other numerous filler options we have available at the Skin & Vein Center, you're encouraged to give us a call today to schedule a consultation to discuss your options for treatment. We'll gladly discuss all your questions and concerns as well as your hopes during this consultation and look forward to treating you and providing you with a refreshed appearance.