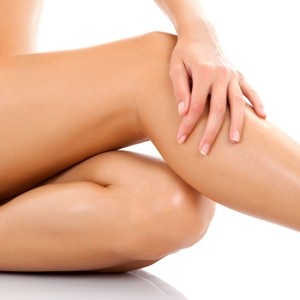 Varicose veins can be both unsightly as well as uncomfortable and when not properly treated they can turn into a more serious health problem. Though varicose veins are largely genetic and there is no guarantee against developing them, there are some measures that can be taken to make their development less likely. Varicose veins tend to show up in women more than men (though there are plenty of men who suffer from the venous disease as well), in older patients or pregnant women or among those who are carrying extra weight and putting more pressure on the veins in their legs.
Improving circulation is one of the main ways a person can keep varicose veins at bay. If you work a job in which you spend lots of time either sitting or standing, your legs might suffer the consequences. It's important that daily exercise is sought; even a simple 15 to 20 minute walk every day can do a lot to improve circulation. Spend a good 10 to 15 minutes every day with your legs propped up to relieve them of some of the pressure they may have felt during the day and to get the blood flowing more freely. High heels can make jobs where long periods of standing particularly unhealthy for your feet and legs and make proper circulation more difficult so if you're worried about developing varicose veins, it's best to avoid high heels for extended periods of time.
Watching your weight is another big factor in preventing varicose veins. As you get heavier, more pressure is put on your legs and veins making it harder for blood to circulate freely and without trouble. If varicose veins have already started to develop, the added weight will exacerbate the symptoms caused by varicose veins. If you have a family history of varicose veins, it's important to maintain a healthy weight to minimize your chances of developing them yourself.
Diet is also important in trying to prevent the likelihood of developing varicose veins. Aim for a diet that is high in fiber and low in sodium intake to keep your circulatory system and the rest of your body healthy and functioning properly.
Again, these methods of caution are no guarantee that you won't develop varicose veins but by staying active and healthy, your chances of developing venous diseases are lessened. If you've already started developing varicose veins, these efforts will help to minimize their symptoms.
Call today for more information!