Neck Lift In San Diego
Conveniently located to serve the areas of Fenton, Sterling, Livonia and San Diego, CA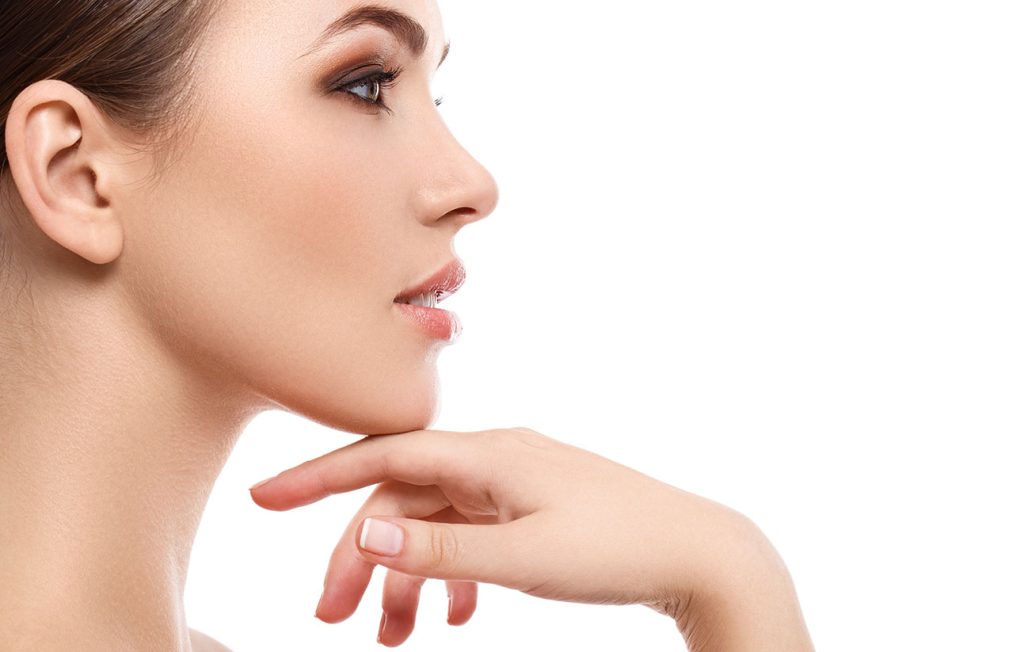 A neck lift is a cosmetic surgical procedure that is performed to tighten and restructure the neck and chin to bring shape to the jawline and bring youthful rejuvenation to the lower face. As we age, natural separation between the facial muscles and the connected skin can make the neck lose shape and begin to sag, creating a "double chin" or unfortunately named "turkey neck."
Before and After Photos
As a talented and experienced dermatologist and cosmetic surgeon, Dr. Eric Seiger specializes in the rejuvenation of the face and pays careful attention to his patients and their needs. To learn more about neck lifts, schedule a consultation in San Diego today or call (619) 704-2100!
All About Neck Lifts
Also referred to as platysmaplasty, neck lift procedures are usually performed when a patient is looking to tighten the skin and rid themselves of excess fat around the neck, but are unwilling to undergo more invasive facelift surgery. Most facelift procedures tighten the SMAS (superficial musculoaponeurotic system) layer to address the main reason for facial sagging, and so do some neck lifts.
Liposuction
A potentially important part of making sure your neck lift results are worthwhile and longer-lasting, the use of liposuction within the neck can assure better sculpting and a highly youthful contour. Dr. Seiger will use a small cannula (a thin metal tube) and suction to remove excess fat from the chin and neck area. He will make preemptive incisions under the chin and possibly in front or behind each ear, depending on how much fat is being extracted. The use of liposuction is essential for some patients to receive optimal results and aids in further contouring,  especially underneath the chin. (1)
Tightening the Platysma Muscle
An extremely important part of a neck lift is the tightening of the platysma muscle, which is what defines and sculpts the neck and chin. Depending on the technique Dr. Seiger chooses, there are multiple ways to fashion the platysma muscle to tighten the neck.
Common Neck Lift Techniques
The most commonly performed technique is the anterior (medial) platysmaplasty. In this procedure, no skin is removed, but fat surrounding the thyroid is often removed. The surgeon then stitches the platysma muscle together. It is most noticeable afterwards in the patient's profile, so if the skin has good elasticity, it is a viable option if there is little excess skin.
During a lateral platysmaplasty, instead of the platysma being sutured inwards toward the middle of the body, it is secured tighter going in the opposite direction. This technique is commonly combined with a facelift and performed only after medial platysmaplasty.
Another commonly used technique is called a corset platysmaplasty. It gets its name from the way in which the platysma is sutured, with multiple rows of stitches that run up and down the neck like a corset. The pursestring platysmaplasty is used when the surgeon sutures the platysma in a circle. It reduces the muscles surface area and nicely defines the jawline. (2)
Mini Neck Lift
A mini neck lift is a great option for patients that want a stronger chin and neck contour, but do not have much extra skin or fat that needs to be removed. The incision used in this procedure is placed just under the chin beneath the jaw bone. The surgeon will make the incision after applying local anesthetic to the entire lower face and neck, and then begin liposuction, repairing the platysma muscles and any other deep layer issues, and then the incision is closed. You are left with a scar a couple of inches long just underneath the chin. It is small and easily concealable. (3)
Benefits of Receiving a Neck Lift
Having a contoured neck and chin can project a youthful and outlined facial structure. Some patients look for ways to instantly take years off of their face, and this procedure does just that. Here are some benefits of this rejuvenating procedure:
Tackles stubborn fat, loose muscles, and and excess skin in one procedure
Boosts confidence about an area many find embarrassing
Scarring is minimal
Smooths and resolves "turkey neck" issues
Am I a Good Candidate for a Neck Lift?
There are certain things that could make a patient a candidate for a neck lift instead of a facelift:
Self-conscious of the contour of their chin or jawline
Minimal to moderate sagging of skin around the neck
Prominent lines running horizontally across the neck
Slight jowling near the mouth or excess fat under the chin
Looking for an alternative to traditional facelift procedures
Over the age of 40
Personal Consultation
Your private consultation with one of our specialists will address every aspect of a neck lift procedure. We will go over the procedure from start to finish, including projected healing times. We will inform you as much as possible before your procedure.
Some questions we my ask involve:
Your surgical and medical histories
Your degree of expectations and hopes about the outcome
Prior cosmetic surgeries you possibly had before your neck lift
Any medications you are currently taking
The more well-informed we are about you and your medical goals, the more satisfied you both will be at the end of the process.
Preparation
To best prepare for a neck lift, it is important to follow certain guidelines. At least a month before your procedure you must stop any consumption of tobacco products. It is also helpful to limit your alcohol intake and the use of any NSAIDs or blood-thinning medication. Make sure to drink plenty of water leading up to your scheduled neck lift. Following these steps can help guarantee a quick healing process and optimal results.
You will also get blood work and preoperative write ups to make sure you are completely prepared for your upcoming neck lift. We will also perform a "pinch test" to examine the elasticity of your skin and how much or how little fat will need to be removed. You will do a smile test to ensure the muscular outline and natural movement are intact after excess fat and skin are removed. (2)
Neck Lift Procedure
We will first mark your chin and neck while you are in an upright position to map out the surgery. Then we will administer a local anesthetic and numbing solution to prep the area and keep you comfortable. This step is especially important if you remain awake during the procedure.
After you are completely numb, Dr. Seiger will start the procedure by making incisions under the chin, in front or behind the ears. He will first perform any liposuction through small incisions, then he will widen them in order to separate the skin from the muscles. He will remove any more excess fat and suture the platysma muscle. After the neck and chin have been tended to, he will remove the extra skin that is now loose and suture each incision. The surgery lasts anywhere from 1 to 3 hours depending on the procedure technique.
Recovery
Be prepared to take about a week off from work to heal from your procedure. Although neck lifts are less invasive than a traditional facelift, the suturing of your deep-layer muscles takes some time to heal and allow you to be comfortable again. There will be some tightness around the neck and chin, especially if any skin was removed, but this will subside quickly as your incisions heal. We encourage you to walk around a little every day following your procedure to promote good circulation of the blood, and this will help you heal faster.
Depending on the incision plan, you may have some sutures that will need to be removed, and you will come back in to see us after a week to do so. At this point, you will have some residual swelling and possibly bruising, but you should be able to see your results. The slimming of the neck will continue through the healing process, and at around a month out from the surgery, you should have a clear perception of your newly-contoured neck and chin.
Results
Since a neck lift often requires the removal of skin, your results can last up to 15 years if you maintain a healthy weight and your body does not go through an extreme change. You can also extend this projected lifetime by diligently wearing sun protection to preserve your skin.
Neck Lift vs. Facelift Procedures
Facelift
Also called rhytidectomy, facelifts address the SMAS deep-layer of tissue below the skin. Surgeons reposition the actual muscles higher onto the facial fascia to properly lift the facial features, then they remove any excess skin. This process is more invasive than a neck lift, but the theory and strategies of both procedures are similar. In order to truly tighten the facial features, you must first tighten the muscles. For patients who require a simpler, yet effective option, Dr. Seiger's HourLift mini facelift may be a suitable option.
Face & Neck Lift
Often after a facelift is performed, the surgeon will then perform a neck lift. This provides the face and neck a complete rejuvenation and can lead to the most comprehensive results. For patients with deep wrinkling or severe jowling, a facelift might be a better option to get you to the results you are looking for. Neck lifts are best for patients with little upper face wrinkling and minimal jowling, since it only focuses on the lower third of the face to more completely address the neck. (4)
Cost of a Neck Lift in San Diego
The cost of each neck lift is specific to each patient and the extent of their procedure. If you have any questions pertaining to the neck lift procedure process, or just want to know more about Dr. Seiger's practice and services, don't hesitate to call our San Diego office at (619) 704-2100 or feel free to fill out this form to schedule a consultation!
References