Beauty Products
Conveniently located to serve the areas of Fenton, Sterling, Livonia and San Diego, CA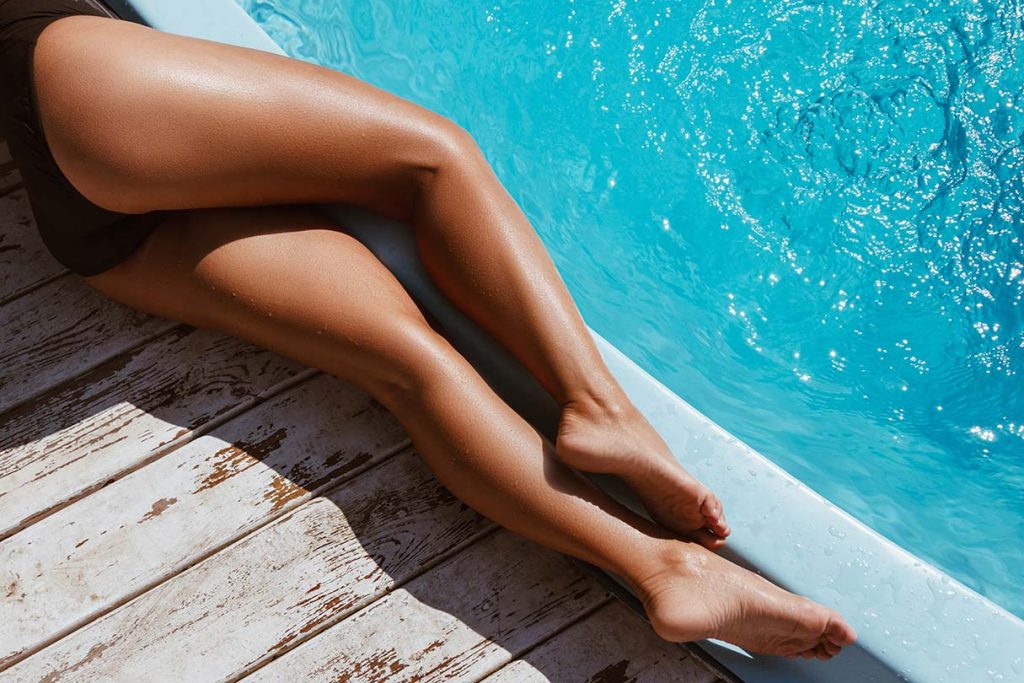 Image Skincare Products: The Skin & Vein Center is proud to carry the full line of Image Skincare beauty products. These products are developed and formulated by internationally recognized chemists working in conjunction with a board of physicians. All products are made in the United States, and are unmatched in their quality.
Ageless
This product line is effective in preventing and treating the signs of aging, as well as environmental exposures. These image beauty products will diminish the appearance of fine lines and wrinkles, and reverses the effects of cellular damage. They also promote skin rejuvenation and will leave skin fresh and youthful.
Ageless Products
Total Facial Cleanser
Total Anti Aging Serum
Total Repair Creme
Total Eye Lift Creme
Total Resurfacing Masque
Total Pure Hyaluronic Acid
Total Retinol A Creme
Body Spa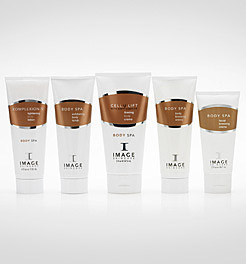 This line comprises products developed to promote a healthy overall well being. You'll find bronzers for a natural beautiful tan, exfoliating body scrubs to promote skin regeneration, and a body firming cream to promote tighter, smoother looking skin.
Body Spa Products
Cell-U-Lift Body Firming Creme
Exfoliating Body Scrub
Face and Body Bronzing Creme
Clear Cell
This line comprises a variety of highly effective acne home remedies. They help to reduce inflammation, as well as eliminate excess oils and purify skin.
Clear Cell Products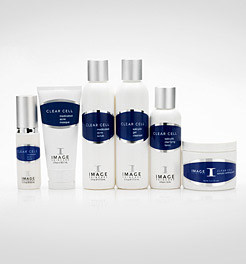 I Peel
I Peel is a customized professional line that offers unparalleled results for the treatment of specific skin conditions.
Salicylic Gel Cleanser
Salicylic Clarifying Tonic
Medicated Acne Lotion
Medicated Acne Masque
Medicated Acne Scrub
Salicylic Clarifying Pads
I Peel Products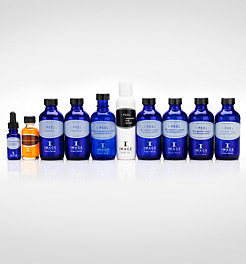 15% Organic Passion Fruit/Peptide Resurfacing
20% Salicylic Resurfacing Solution
20% Salicylic/Glycolic Resurfacing Solution
30% Vitamin C /Enzyme Resurfacing Solution
40% Glycolic/Retinol Resurfacing Solution
50% Lactic Kojic Resurfacing Solution
70% Glycolic/Retinol Resurfacing Solution
TCA Orange Peel Lift
Jessner Lite
Jessner RX
Ormedic Antioxidant Serum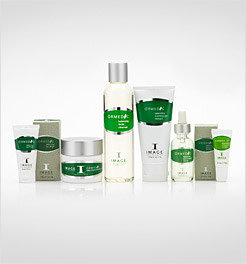 The Ormedic line is one of the market's newest lines of Image Skincare beauty products. It is a synthesis of pure organic ingredients combined with medical effectiveness to achieve the maximum clinically proven results.
The philosophy of this line is to restore skin health through using highly potent antioxidants with organic ingredients without using chemicals, acids or parabens. Designed for all skin types, it including post-treatment skin and irritated skin injured through aggressive treatment regimes, and postoperative wound healing phases.
Ormedic Antioxidant Products
Balancing Facial Cleanser
Balancing Antioxidant Serum
Balancing Bio Peptide Creme
Balancing Eye Lift Gel
Balancing Soothing Gel Masque
Balancing Lip Enhancement Complex
Vital C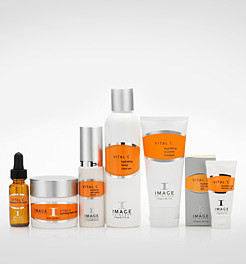 This line provides daily hydration for sensitive, dehydrated and rosacea-prone skin. These products will soothe skin irritation and nourish tired, dry and dull-looking skin. They are high in anti-oxidants for the ultimate in protection and nutrition.
Vital C Products
Hydrating Facial Cleanser
Hydrating Anti Aging Serum
Hydrating Repair Crème
Hydrating Enzyme Masque
Hydrating Eye Recovery Gel
Hydrating A C E Serum